Filmography from : Mo Idriss
Actor :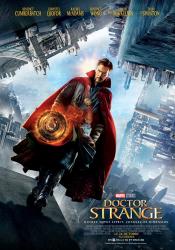 Doctor Strange
,
Scott Derrickson
, 2016
Marvel's "Doctor Strange" follows the story of the talented neurosurgeon Doctor Stephen Strange who, after a tragic car accident, must put ego aside and learn the secrets of a hidden world of mysticism and alternate dimensions. Based in New York City's Greenwich Village, Doctor Strange must act as an intermediary between the real world and what lies beyond, utilising a vast array of metaphysical abilities and artifacts to protect the Marvel...

Strippers vs Werewolves
,
Jonathan Glendening
, 2012
When werewolf chief Jack Ferris is accidentally killed in a strip club the girls who work there have until the next full moon before his bloodthirsty wolfpack seek murderous retribution ...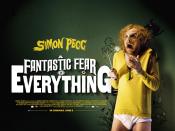 A Fantastic Fear of Everything
,
Crispian Mills
,
Chris Hopewell
(co-director), 2012
Jack is a children's author turned crime novelist whose detailed research into the lives of Victorian serial killers has turned him into a paranoid wreck, persecuted by the irrational fear of being murdered. When Jack is thrown a life-line by his long-suffering agent and a mysterious Hollywood executive takes a sudden and inexplicable interest in his script, what should be his big break rapidly turns into his big breakdown, as Jack is forced to...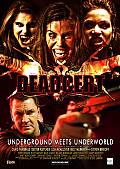 Dead Cert
,
Steven Lawson
, 2010
A gang of tough London gangsters get more than they bargained for when a group of businessmen make an offer to buy their club, the Inferno. They turn out to be nothing less than Vampires wanting their land back and turn viciously on the gangsters when their demands are not met....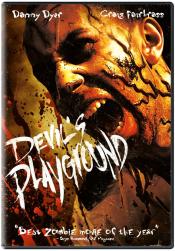 Devil's Playground
,
Mark McQueen
, 2010
As the world succumbs to a zombie apocalypse, Cole a hardened mercenary, is chasing the one person who can provide a cure. Not only to the plague but to Cole's own incumbent destiny. DEVIL'S PLAYGROUND is a cutting edge British horror film that features zombies portrayed by free runners for a terrifyingly authentic representation of the undead...