Filmography from : Monte Bezell
Actor :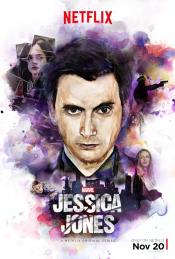 Jessica Jones 
,
Uta Briesewitz
(2 episodes, 2015-2018),
Simon Cellan Jones
(2 episodes, 2015),
SJ Clarkson
(2 episodes, 2015),
David Petrarca
(2 episodes, 2015),
Stephen Surjik
(2 episodes, 2015),
John Dahl
(1 episode, 2015),
Billy Gierhart
(1 episode, 2015),
Rosemary Rodriguez
(1 episode, 2015),
Michael Rymer
(1 episode, 2015),
Deborah Chow
(1 episode, 2018),
Neasa Hardiman
(1 episode, 2018), 2015
Ever since her short-lived stint as a superhero ended in tragedy, Jessica Jones has been rebuilding her personal life and career as a hot-tempered, sardonic private detective in Hell's Kitchen, New York City. Plagued by self-loathing and a wicked case of PTSD, Jessica battles demons from within and without, using her extraordinary abilities as an unlikely champion for those in need... especially if they're willing to cut her a check....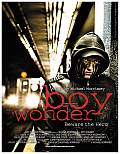 Boy Wonder 
,
Michael Morrissey
, 2010
In this riveting and gritty psychological-thriller, a young Brooklyn boy witnesses the brutal murder of his mother and grows up obsessed with finding her killer. Thus begins his life as a quiet, straight-A student by day and a self-appointed hero at night. But what is a real hero? And who decides what is right or wrong? As the boundaries blur, Sean's dual life wears on his psyche and his two worlds careen dangerously close to colliding. Like a...