Filmography from : Monte Landis
Actor :
Pee-wee's Big Adventure
,
Tim Burton
, 1985
...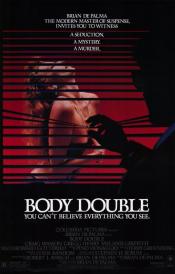 Body Double
,
Brian De Palma
, 1984
Jake comes home to find his girlfriend with another man and has to find a new place. In between his acting workshops and his job in a vampire B-movie, he scans the paper looking for anything. He happens to meet a fellow actor who needs a house sitter. Both are pleased with the arrangement that will have Jake staying in the house and for a sweetener, Frank shows him his 'favorite neighbor', a well built woman who strips with her window open each...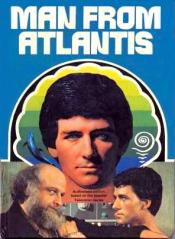 Man from Atlantis
,
David Moessinger
(2 episodes, 1977-1978),
Virgil W Vogel
(2 episodes, 1977),
Edward M Abroms
(1 episode, 1977),
Reza Badiyi
(1 episode, 1977),
Richard Benedict
(1 episode, 1977),
Dann Cahn
(1 episode, 1977),
Barry Crane
(1 episode, 1977),
Marc Daniels
(1 episode, 1977),
Robert Douglas
(1 episode, 1977),
Charles S Dubin
(1 episode, 1977),
Harry Harris
(1 episode, 1977),
Lee H Katzin
(1 episode, 1977),
Michael O'Herlihy
(1 episode, 1977),
Dennis Donnelly
(1 episode, 1978),
Paul Krasny
(1 episode, 1978), 1978
Mark Harris is the lone survivor of the legendary sunken continent of Atlantis. Having adapted to life underwater, Mark possesses webbed hands, light-sensitive eyes, and the ability to swim at low depths in the sea for long periods. He draws strength from water and can overpower most ordinary men. Mark assists an institute for undersea research operated by his human friends, Dr. Elizabeth Merrill and C.W. Crawford, and joins Dr. Merrill in...
Young Frankenstein
,
Mel Brooks
, 1974
...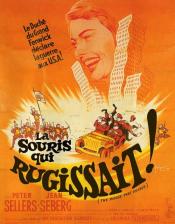 The Mouse That Roared
,
Jack Arnold
, 1959
An impoverished backward nation declares a war on the United States of America, hoping to lose, but things don't go according to plan....