Filmography from : Mort Mills
Actor :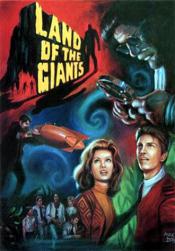 Land of the Giants
,
Harry Harris
(24 episodes, 1968-1970),
Sobey Martin
(21 episodes, 1968-1970),
Nathan Juran
(5 episodes, 1968-1970),
Irwin Allen
(1 episode, 1968),
Harmon Jones
(1 episode, 1969), 1970
A space flight crashes on earth, but it is not the same earth the ship was from. They have arrived to a land of giants....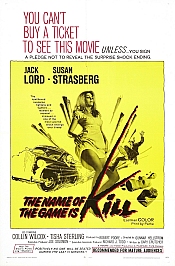 The Name of the Game Is Kill!
,
Gunnar Hellström
(as Gunnar Hellstrom), 1968
A desert family offers a traveling stranger its hospitality, but the stranger doesn't realize exactly what they have in store for him....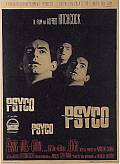 Psycho
,
Alfred Hitchcock
, 1960
Alfred Hitchcock's landmark masterpiece of the macabre stars Anthony Perkins as the troubled Norman Bates, whose old dark house and adjoining motel are not the place to spend a quiet evening. No one knows that better than Marion Crane (Janet Leigh), the ill-fated traveler whose journey ends in the notorious "shower scene". First a private detective, then Marion's sister (Vera Miles) searches for her, the horror and the suspense mount to a...