MURAL (2011)
INFO
| REVIEW(S) | PICTURES | NEWS | DVDS | VIDEOS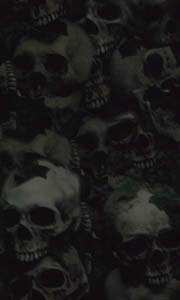 On their way to the imperial examinations, scholar Zhu and his servant stop at an ancient temple together with a bandit. Inside, Zhu is enamored by a mural of fairy maidens. When one comes to life, he is transported into the fantastical world of the mural. Within, Zhu is torn between two women: Mudan, the youthful fairy he first encountered, and Shaoyao, the right-hand-woman of the all-powerful Fairy Queen whose magical kingdom is in fact a trap for men's souls. To prove that love is illusory, the Queen destroys the realm and every soul within it...
Original Title : MURAL
Director(s) :
Gordon Chan
Writer(s) :
Gordon Chan
Genre(s) : Fantasy
Year : 2011
Country : China
Langage : Mandarin
Coulor : Color
Ratio : 235 : 1
Sound : Dolby Digital
Aka(s) :
China (Mandarin title) - Hua Bi
China (alternative title) (Cantonese title) - Wak Pik
World-wide (working title) (English title) - Painted Wall
Actors :
 
Chao Deng Zhu Xiaolian
Betty Sun Shaoyao
Ni Yan Queen
Shuang Zheng Mudan
Collin Chou Meng Longtan
Bei-Er Bao Hou Xia, Zhu's servant
Nan Xie Fairy Cuizhu
Yan Liu Fairy Yunmei
Andy On Golden Warrior
Monica Mok Dingxiang
Eric Tsang Monk Budong
No comments.
All informations are coming from http://www.imdb.com
This page has been seen 385 times.