Filmography from : Myles Cranford
Actor :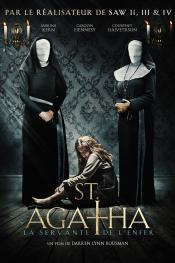 St. Agatha
,
Darren Lynn Bousman
, 2018
In the 1950s in small-town Georgia, a pregnant young woman named Agatha seeks refuge in a convent. What first starts out as the perfect place to have a child turns into a nightmare wherein silence is forced, ghastly secrets are masked, and every bit of willpower Agatha has is tested as she learns the sick and twisted truth of the convent and the odd people that lurk inside its halls....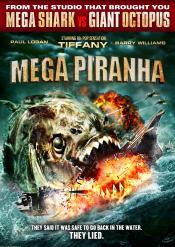 Mega Piranha
,
Eric Forsberg
, 2010
Join Special Agent Finch (Paul Logan) and Professor Sarah Monroe (80's pop star Tiffany) as a mutant strain of giant ferocious piranha escape from the Amazon and eat their way toward Florida... Will the entire population of Florida be saved from complete annihilation? Will Paul Logan keep his top on for more than 5 minutes? Will Tiffany manage to get through the entire film without bursting into 'I Think We're Alone Now'? ...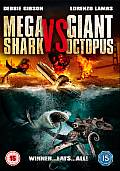 Mega Shark vs. Giant Octopus
,
Jack Perez
(as Ace Hannah), 2009
The California coast is terrorized by two enormous prehistoric sea creatures as they battle each other for supremacy of the sea....