Filmography from : Myron Healey
Actor :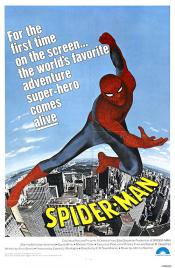 The Amazing Spider-Man
,
Don McDougall
(3 episodes, 1978-1979),
Ron Satlof
(2 episodes, 1978),
EW Swackhamer
(1 episode, 1977),
Tom Blank
(1 episode, 1978),
Cliff Bole
(1 episode, 1978),
Michael Caffey
(1 episode, 1978),
Dennis Donnelly
(1 episode, 1978),
Fernando Lamas
(1 episode, 1978),
Larry Stewart
(1 episode, 1978),
Tony Ganz
(1 episode, 1979),
Joseph Manduke
(1 episode, 1979), 1979
Peter Parker has a laboratory accident that changes his life. He finds himself with greatly increased strength, the ability to stick to walls to climb them without needing hand and footholds and a "spider-sense" (presented in this series as clairvoyance) that allows him to sense danger. Designing a costume and a webshooter that allows him to fire a strong artificial web, he fights crimes as Spider-Man. ...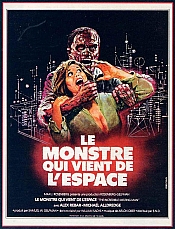 The Incredible Melting Man
,
William Sachs
, 1977
"You've never seen anything til you've seen the Sun through the rings of Saturn," exclaims Alex Rebar. Apparently, somehow this causes him to start melting and eating people, such as a nurse in the tightest fitting nurse's outfit ever, a nerdy fisherman, a horny old couple who simply can't keep their hands off each other in a car. To save the day comes Doctor Ted Nelson!...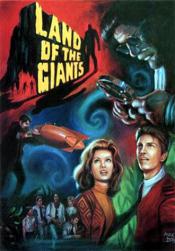 Land of the Giants
,
Harry Harris
(24 episodes, 1968-1970),
Sobey Martin
(21 episodes, 1968-1970),
Nathan Juran
(5 episodes, 1968-1970),
Irwin Allen
(1 episode, 1968),
Harmon Jones
(1 episode, 1969), 1970
A space flight crashes on earth, but it is not the same earth the ship was from. They have arrived to a land of giants....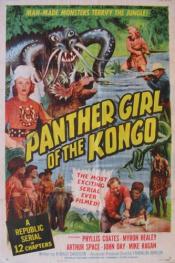 Panther Girl of the Kongo
,
Franklin Adreon
, 1955
Jean Evans of an international wildlife foundation has made herself at home in Africa as the elephant-riding, vine-swinging, miniskirted 'Panther Girl.' On safari to film animals, Jean encounters something really wild; a giant crayfish monster (created by greedy scientist Morgan who, with his henchmen, hopes to scare everyone out of the district, then secretly mine diamonds). Jungle perils aplenty stand between Jean (an active, competent...