Filmography from : Nathaniel Parker
Actor :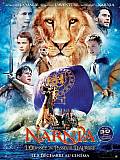 Le Monde de Narnia : L'Odyssée du Passeur d'Aurore
,
Michael Apted
, 2010
Lucy and Edmund Pevensie return to Narnia with their cousin Eustace where they meet up with Prince Caspian for a trip across the sea aboard the royal ship The Dawn Treader. Along the way they encounter dragons, dwarves, merfolk, and a band of lost warriors before reaching the edge of the world....
Merlin
,
Jeremy Webb
(15 episodes, 2008-2011),
Alice Troughton
(13 episodes, 2009-2012),
David Moore
(8 episodes, 2008-2010),
Justin Molotnikov
(8 episodes, 2011-2012),
Ashley Way
(5 episodes, 2010-2012),
Ed Fraiman
(3 episodes, 2008),
James Hawes
(3 episodes, 2008),
Metin Hüseyin
(3 episodes, 2009),
Alex Pillai
(3 episodes, 2011),
Stuart Orme
(2 episodes, 2008),
Declan O'Dwyer
(2 episodes, 2012), 2008
Young Merlin is a teenager, discovering and then learning to master his magical gift. Magister Gaius, King Uther Pendragon's learned court physician to whom he's assigned as humble page, teaches him medicine, coaches his magical self-study, and warns him of Uther's strong aversion to magic. Merlin becomes squire to the noble but imprudent crown prince, Arthur, whose fate is linked with Merlin....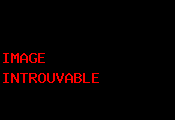 Stardust, le mystère de l'étoile
,
Matthew Vaughn
, 2007
...