Filmography from : Neal Marshall Stevens
Writer :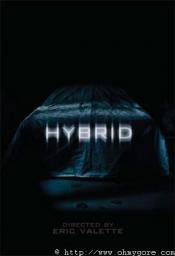 Super Hybrid
,
Eric Valette
, 2010
Late one night a mysterious car is brought into the Chicago police impound garage after a deadly traffic accident. The garage's female mechanic, Tilda, and her young, hip fellow mechanics soon discover the car has a mind of its own: It morphs into different cars to confuse them, and instead of needing an engine to run, it breathes. It's a killing machine that is capable of outrunning and outwitting humans. In a high-octane fight to the death,...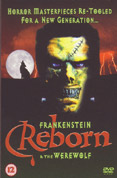 Frankenstein & the Werewolf Reborn!
,
Jeff Burr
,
David DeCoteau
(as Julian Breen), 2005
...
Hellraiser: Deader
,
Rick Bota
, 2005
...
Tomb of Terror
,
David DeCoteau
(segment '3 'Evil Never Dies'),
Linda Hassani
(segment '1 'Ascent From Hell'),
C Courtney Joyner
(segment '2 'Infinite Evil'), 2004
...
Thir13en Ghosts
,
Steve Beck
, 2001
Arthur and his two children, Kathy and Bobby, inherit his Uncle Cyrus's estate: a glass house that serves as a prison to 12 ghosts. When the family, accompanied by Bobby's Nanny and an attorney, enter the house they find themselves trapped inside an evil machine "designed by the devil and powered by the dead" to open the Eye of Hell. Aided by Dennis, a ghost hunter, and his rival Kalina, a ghost rights activist out to set the ghosts free, the...
Sideshow
,
Fred Olen Ray
, 2000
...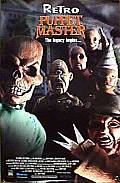 Retro Puppet Master
,
David DeCoteau
(as Joseph Tennent), 1999
It's 1892 and Sutekh is hopping mad. It seems a 3,000 year old Egyptian sorcerer has stolen one of the God's secrets of life - that of instilling the souls of the dying into inanimate things. Sutekh raises three mummified former high priests, led by the villainous "First Servant", and charges them with recovering both the Sorceror and his secret. There is no lack of victims for the 3 high-faluting, stylish villains as they pursue their prey to...
Witchouse
,
David DeCoteau
(as Jack Reed), 1999
...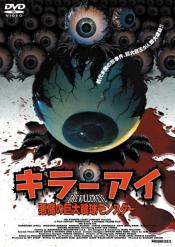 The Killer Eye
,
David DeCoteau
(as Richard Chasen), 1999
A mad scientist's experiment goes awry, turning a dead homeless man's eyeball into a giant killing machine that has an insatiable appetite for young women....
Totem
,
David DeCoteau
(as Martin Tate), 1999
...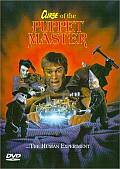 Curse of the Puppet Master
,
David DeCoteau
(as Victoria Sloan), 1998
Robert "Tank" begins to work for Dr. Magrew sculpting a puppet for the Doctor to bring to life using the work of Andre Toulon. Robert begins to fall in love with the Doctors daughter, Jane. Unbeknownst to Robert the Doctor is trying to create a "perfect race" of puppet humans. Jane discovers a "matt puppet" which is from his first assistant. She comes back just in time to see her father, cut up by the puppets, has succeeded in putting a living...
Talisman
,
David DeCoteau
(as Victoria Sloan), 1998
...
Shrieker
,
David DeCoteau
(as Victoria Sloan), 1998
...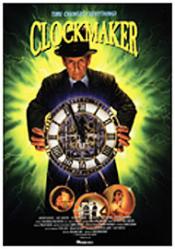 Clockmaker
,
Christopher Coppola
(as Christopher Rémy), 1998
Three kids discover a time machine in the apartment of the weird old man living upstairs and must go back in time after disrupting the time/space continuum by sending a computer repair manual back to the nineteenth century. ...

Hideous!
,
Charles Band
, 1997
...
The Creeps
,
Charles Band
, 1997
Mad scientist brings Dracula, the Wolfman, the Mummy, and Frankenstein's Monster to life... but there's a problem and they end up three feet tall. ...