Filmography from : Ni Yan
Actor :
Hua bi
,
Gordon Chan
, 2011
On their way to the imperial examinations, scholar Zhu and his servant stop at an ancient temple together with a bandit. Inside, Zhu is enamored by a mural of fairy maidens. When one comes to life, he is transported into the fantastical world of the mural. Within, Zhu is torn between two women: Mudan, the youthful fairy he first encountered, and Shaoyao, the right-hand-woman of the all-powerful Fairy Queen whose magical kingdom is in fact a trap...
Su Qi-er
,
Woo-Ping Yuen
, 2010
Su Qi-Er retired from his life as a renowned Qing dynasty general in order to pursue his dream of a family and his own martial arts school. However, Su's peaceful life is shattered when his vengeful adopted brother, Yuan Lie, kidnaps his son and leaves Su for dead. Saved from his demise by his wife Ying and the reclusive doctor Yu, Su resolves to perfect his technique so that he may defeat Yuan Lie and reunite his family. Aided by the mystical...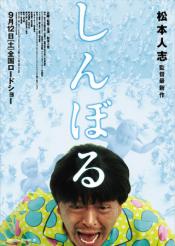 Shinboru
,
Hitoshi Matsumoto
, 2009
A man without a name and only wearing a brightly coloured pyjama, wakes up in a white, empty room. He doesn't know where he is, he doesn't know how he got there neither how he can get out of the room. But the man will soon realize that the place functions according to its own bizarre logic, a logic he has to figure out in order to escape. In Mexico, a middle aged man wearing a green wrestling mask, is enjoying his breakfast. His name is...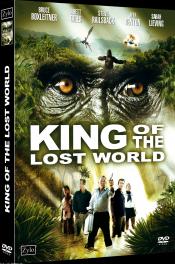 King of the Lost World
,
Leigh Scott
, 2005
In this modern retelling of Sir Arthur Conan Doyle's fantasy action-adventure classic, a commercial airliner crashes deep in the heart of the Amazon. Now, the survivors must face a mysterious and hostile world inhabited by giant scorpions, dragons, and a simian beast that stands ten stories tall....
Species III
,
Brad Turner
, 2004
...
Hulk
,
Ang Lee
, 2003
...