Filmography from : Nicholas Tse
Actor :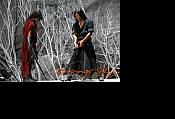 Fung wan II
,
Danny Pang
,
Oxide Chun Pang
, 2009
...
Lung foo moon
,
Wilson Yip
(as Yip Wai Shun), 2006
Super action star Donnie Yen (Iron Monkey, Seven Swords) teams up with his Kill Zone/SPL director Wilson Yip again for this live action adaptation of Tony Wong's long-running and staggeringly popular comic book series! Dragon (Yen) used to belong to the righteous martial arts school Dragon Tiger Gate. A fallout with his master (Yuen Wah from Kung Fu Hustle) led to Dragon being kicked out of the school and leaving his younger brother Tiger...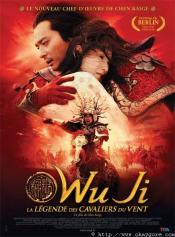 Wu ji
,
Kaige Chen
, 2005
...
Qing dian da sheng
,
Jeffrey Lau
, 2005
Taking place in the younger days of the famous monk, Tripitaka, the film tells a fantastical adventure of the monk and his three disciples. On their way to the city of Shache, the monk narrowly escapes an attack from a group of demons. While trying to think of a way to rescue his disciples, he is captured by the king of reptiles and placed under the vigilance of Meiyan, an ugly demon who falls in love with the monk…...
Siu Lam juk kau
,
Stephen Chow
, 2001
...