Filmography from : Nicholas Waller
Actor :
Nine Miles Down
,
Anthony Waller
, 2009
In the Sahara desert, a sandstorm batters a deserted drilling station. Thomas "Jack" Jackman (Paul) a security patrolman, battles through the high winds to find out why all contact with the station has been lost. Originally built for gas exploration, and then abandoned, the site had recently been taken over by a multi-national research team intent on drilling deeper into the earth's crust than ever before....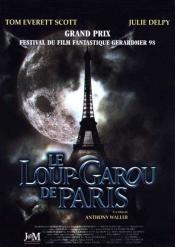 An American Werewolf in Paris
,
Anthony Waller
, 1997
The daughter of the werewolf from AWIL is alive and living in Paris where her mother (from the first film) and stepfather are trying to overcome her lycanthropic disease. A trio of American tourists on a thrill seeking trip around Europe manage to stop her from plunging to her death from the top of the Eiffel tower and are embroiled in a horrific but often hilarious plot involving a secret society of werewolves based in the city and a drug which...