Filmography from : Nick Searcy
Actor :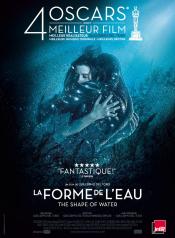 The Shape of Water
,
Guillermo del Toro
, 2017
From master storyteller Guillermo del Toro comes THE SHAPE OF WATER, an otherworldly fable set against the backdrop of Cold War era America circa 1962. In the hidden high-security government laboratory where she works, lonely Elisa (Sally Hawkins) is trapped in a life of isolation. Elisa's life is changed forever when she and co-worker Zelda (Octavia Spencer) discover a secret classified experiment. Rounding out the cast are Michael Shannon,...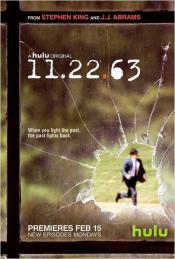 11.22.63
,
James Strong
(2 episodes, 2016),
Frederick EO Toye
(2 episodes, 2016),
John David Coles
(1 episode, 2016),
James Franco
(1 episode, 2016),
James Kent
(1 episode, 2016),
Kevin Macdonald
(1 episode, 2016), 2016
A teacher discovers a time portal that leads to October 21st, 1960 and goes on a quest to try and prevent the assassination of John F. Kennedy, which is complicated by the presence of Lee Harvey Oswald and the fact that he's falling in love with the past itself. ...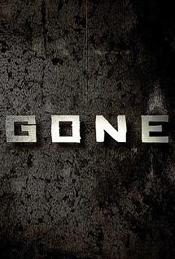 Gone
,
Heitor Dhalia
, 2012
Gone centers on a young woman (Seyfried) who returns home from her night shift to find her sister's bed empty. She is convinced that the serial killer who kidnapped her two years before has come back to finish the job, but when the police do not believe her and with no one to turn to, the woman sets off to find her sister and face her abductor once and for all....

XII
,
Michael A Nickles
, 2008
"You have been summoned..." Claire Norris, a young waitress in a small-town Arizona diner, sat on a jury along with eleven others and listened to the evidence against a man accused of a crime against a minor. After days of difficult deliberation, the man - Leonard Karisson, Jr. - was found guilty. In prison, the "unspoken rule" regarding such crimes was enforced - Karisson was beaten by the other prisoners to within an inch of his life, his...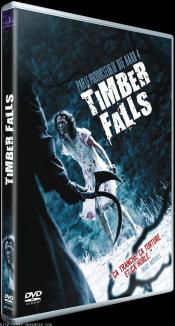 Timber Falls
,
Tony Giglio
, 2007
Mike and his girlfriend Sheryl travel from Virginia to Lake Kimbrabow State Park in West Virginia to spend the weekend hiking and camping in the woods. They ask for directions to the local guard that advises them to follow the Donner Trail or the Willow Creek Bridge; however, Mike meets the local Ida Forester in the crossroad that tells them that Timber Falls has magnificent landscapes and a wonderful waterfall and the couple decide to go to the...
The Dead Girl
,
Karen Moncrieff
, 2006
...
Neighborhood Watch
,
Graeme Whifler
, 2005
Nothing bad could ever happen on quiet, tree lined Wormwood Drive. At least that's what Bob and Wendi Petersen thought, before they met their new neighbor... Having moved across country so that Bob can begin a dream job with Zeecor, a large industrial corporation, the newly married couple looked forward to starting a new life together, far away from the crime and violence of the big city. Zeecor even provided them with a spacious company home on...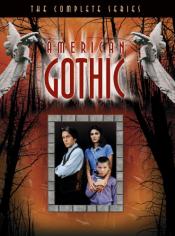 American Gothic
,
Lou Antonio
(4 episodes, 1995-1998),
Michael Nankin
(2 episodes, 1995-1996),
Doug Lefler
(2 episodes, 1996-1998),
Oz Scott
(2 episodes, 1996-1998),
James Frawley
(2 episodes, 1996),
Michael Lange
(2 episodes, 1996),
Mike Binder
(1 episode, 1995),
Jim Charleston
(1 episode, 1995),
James A Contner
(1 episode, 1995),
Michael Katleman
(1 episode, 1995),
Peter O'Fallon
(1 episode, 1995),
Mel Damski
(1 episode, 1996),
Bruce Seth Green
(1 episode, 1996),
Elodie Keene
(1 episode, 1996),
Nick Marck
(unknown episodes), 1996
American Gothic is a horror/drama/thriller series set in the heart of South Carolina in a small town called Trinity. In this town not everyone is as they seem and everyone seems to follow their leader, Sheriff Lucas Buck. Lucas's son, Caleb Temple, was brought up by another family and was lead to believe that a man called Gage was his father. The local doctor, Matt Crower, gets curious when suddenly the Sheriff wants everything to do with Caleb....