Filmography from : Nick Tallo
Actor :
Death from Above
,
Bruce Koehler
, 2012
An ancient Druid demon has returned to claim his prize... to reign over the world through one thousand years of darkness. The last time Druid-Demon Thule (Kurt Angle) walked the earth was during the Dark Ages. Now after one thousand years, he has returned from beyond to assemble his pagan monk worshippers and to wreak havoc on the natural world. Gunnar Halgrim (TNA Wrestling's James Storm) an ordinary blue-collar steelworker, is plagued by...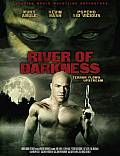 River of Darkness
,
Bruce Koehler
, 2011
When unspeakable evil falls on a quiet river town, Sheriff Logan is thrust into a chilling nightmare of death and mayhem. Confronted by a series of horrific murders, each more brutal than the last, he soon learns the community's seedy past has spawned a vile evil...one that has risen from purgatory to exact revenge. Under relentless assault by the spirits of two old river squatters, the Jacobs Boys – Kevin Nash and WWF, WCW and ECW's...
Island of Torture
,
Josh Maldonado
, 2006
...
Knightriders
,
George A Romero
, 1981
A medieval reenactment troupe find it increasingly difficult to keep their family-like group together, with pressure from local law enforcement, interest from entertainment agents and a growing sense of delusional from their leader....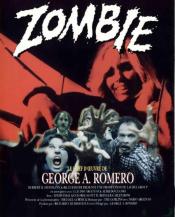 Dawn of the Dead
,
George A Romero
, 1978
...