Filmography from : Nicola Fiore
Actor :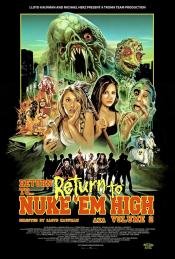 Return to Return to Nuke 'Em High Aka Vol. 2 
,
Lloyd Kaufman
, 2017
Return to Nuke 'Em High: Volume 2 is the continuation of Lloyd Kaufman's inspired two-part indie event film. Lauren and Chrissy, two lesbian lovers, must face and defeat the most corrupt and evil forces ever to descend upon Tromaville... and the world!...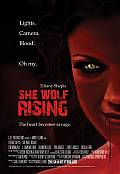 She Wolf Rising 
,
Marc Leland
, 2016
She Wolf Rising is a nonstop supernatural thriller that explores the dark side of underground filmmaking. Gina Sklar, the reigning queen of horror, portrayed by Tiffany Shepis, lures Jake Bubar (Tim Mandala) into the decadent world of illusions and myths. Robert Lonzo (J. Edmund Fond) is Gina's mentor and producer in the world of horror cinema. Someone has stolen the footage from his latest movie and Gina needs Jake's help to recover it. It's...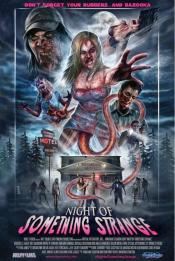 Night of Something Strange 
,
Jonathan Straiton
, 2016
Teenage friends out for beach week get unexpectedly detoured to a creepy motel where a deadly STD virus now runs rampant, turning those infected into the living dead....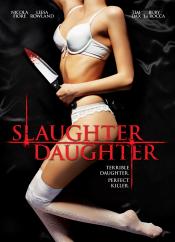 Slaughter Daughter 
,
Travis Campbell
, 2012
After being left at the altar 5 years ago, ex-beauty queen Farrah Adjani has receded into her own world. She lives at home in an apartment shared by her mother and aunt, and rarely comes out of her room. She spends her time flipping through the 24-hour news cycle and feeding her obsession with Jackson Miles, a recently convicted serial killer. Everything changes when her overbearing drunk of a mother returns home from her date, flashes a ring,...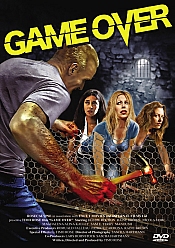 Game Over 
,
Timo Rose
, 2009
Tina, a young actress who left the States for Germany-she fell in love, so she left for a man. Two good friends of hers come over to visit Tina for her birthday-but the next 24 hours will be very brutal, as the three are kidnapped by an sadistic maniac. He plays brutal and primitive games with them, and every attempt they make to escape leads them deeper into hell!...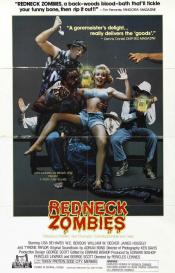 Redneck Zombies
,
Pericles Lewnes
, 1989
In the back-woods of America live a very special kind of people. Friendly, decent, hard-working dirt farmers. When they accidentally drink a barrel of nuclear waste they turn into tobacco chewing, flesh eating, cannibal kinfolk from hell. Meanwhile, seven sophisticated city slickers on vacation get lost in the woods and encounter a nightmare world of these illiterate, and extremely insensitive, undead. While the tourists hikers use all their...