Filmography from : Nicole Dionne
Actor :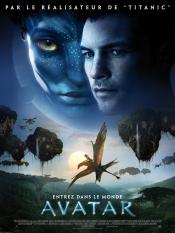 Avatar
,
James Cameron
, 2009
"Avatar," a live action film with a new generation of special effects, takes us to a spectacular world beyond imagination, where a reluctant hero embarks on a journey of redemption and discovery as he leads an epic battle to save a civilization. James Cameron, the Oscar-winning director of "Titanic," first conceived the film years ago, when the means to realize his vision did not yet exist. Now, after four years of actual production work,...
Abundant Sunshine
,
Gerard Collette
, 2009
During 1987 through 1997 a serial killer terrorized the community of Beaumont, Texas. On February 28, 1997, at 9:15 AM an anonymous tip was received by the Beaumont Police Department leading them to the home of Jonathan Rainer and his wife of 19 years, Betty Rainer. In the basement of the home, Police found over 1500 videotapes documenting Rainer's life as a dedicated husband, devoted father and community leader. What the tapes also revealed...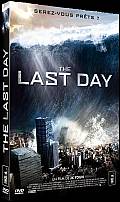 The Last Day
,
JK Youn
, 2009
Man-sik and Yeon-hee, are unsure as to whether they can overcome past wounds and continue being a couple. Dr. Kim, who cautions against a possible mega-tsunami at Haeundae, collapses in agony springing from an unexpected turn-up of his daughter and divorced wife. Hyoung-sik, after rescuing a woman from Seoul, rides out a ferocious storm to gladden her heart. A tsunami which destroys Haeundae symbolizes the establishment of a typical axis called...
Pirates des Caraïbes : Jusqu'au bout du monde
,
Gore Verbinski
, 2007
...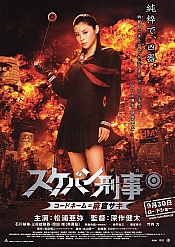 Sukeban deka: Kôdo nêmu = Asamiya Saki
,
Kenta Fukasaku
, 2006
Recruited by a clandestine police organization, "K" must stop a plot by student radicals to create anarchy in Japan. Armed with a hi-tech steel yo-yo, and a new name (Asamiya Saki), she must infiltrate an elite high school to find the terrorists but finds an even more sinister plan is about to unfold. ...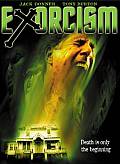 Exorcism
,
William A Baker
, 2003
As the end of time rapidly approaches, no one is immune from the lurking spirits of good and evil. Both sides contend for the same souls even in the city of angels, Los Angeles that is invaded by the forces of Darkness. Can a family survive the greatest spiritual challenge of their life or will evil forces overtake them? ...
Horror University
,
David DeCoteau
, 2002
The eighteen years old Corey Peterson moves with his mother to a small town due a trauma in the past. On his first day at Hallows End High School, he is approached by the student also new arrival in town Mason that tells him about a death of a friend of him in the school and advises Corey to stay away from the wrestler Perry and his gang. When two other students vanish, Corey decides to talk to Principal Rizcheck, who does not give any attention...