Filmography from : Nigel Kneale
Writer :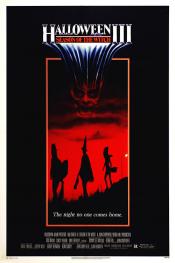 Halloween III : Le Sang du sorcier
,
Tommy Lee Wallace
, 1982
An apparent murder-suicide in a hospital emergency room leads to an investigation by the on-call doctor, which reveals a plot by an insane toymaker to kill as many people as possible during Halloween through an ancient Celtic ritual involving a stolen boulder from Stonehenge and Halloween masks....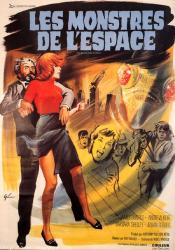 Les Monstres de l'espace
,
Roy Ward Baker
, 1967
While digging a new subway line in London, a construction crew discovers first: a skeleton, then what they think is an old World War II German missle. Upon closer examination the "missle" appears to be not of this earth! This movie examines the age old question of how we came to be on this planet. It is suprizingly scary....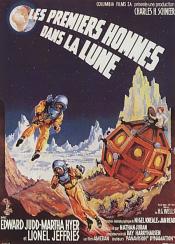 Les Premiers Hommes dans la Lune
,
Nathan Juran
, 1964
Based on the HG Wells story. The world is delighted when a space craft containing a crew made up of the world's astronauts lands on the moon, they think for the first time. But the delight turns to shock when the astronauts discover an old British flag and a document declaring that the moon is taken for Queen Victoria proving that the astronauts were not the first men on the moon. On Earth, an investigation team finds the last of the Victorian...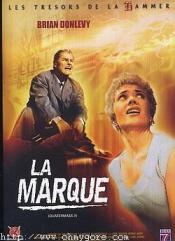 La marque
,
Val Guest
, 1957
Professor Quatermass, still shook up from London's refusal to proceed with his project to colonize the Moon, is intrigued by the mysterious traces that have been showing up on his radar - meteorites crashing down?. Following them to the place where they should be landing he finds a destroyed village, a mysterious factory too close to his designs for the Moon colony for comfort, and some strange, aerodynamic objects containing a mysterious,...
Le Redoutable Homme des neiges
,
Val Guest
, 1957
A kindly English botanist and a gruff American scientist lead an expedition to the Himalayas in search of the legendary Yeti. ...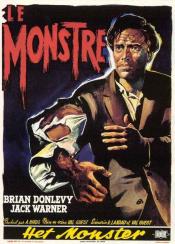 Le monstre
,
Val Guest
, 1955
A missile, launched by the team led by Prof. Quatermass, lands in the English countryside. Of the three members of the crew, two have mysteriously disappeared. The third one, barely alive, undergoes an horrible metamorphosis turning into a monstrous "thing". When he breaks out and, chased in vain by inspector Lomax, starts killing humans and animals to feed his transformation, Quatermass realizes that this is the way chosen by an alien form of...