Filmography from : Norman Bird
Actor :
La malédiction finale
,
Graham Baker
, 1981
...
La grande menace
,
Jack Gold
, 1978
...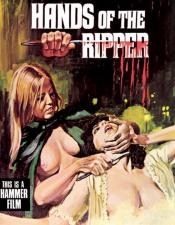 La Fille de Jack l'Éventreur
,
Peter Sasdy
, 1971
The infant daughter of Jack the Ripper is witness to the brutal murder of her mother by her father. Fifteen years later she is a troubled young woman who is seemingly possessed by the spirit of her father. While in a trance she continues his murderous killing spree but has no recollection of the events afterwards. A sympathetic psychiatrist takes her in and is convinced he can cure her condition. Soon, however, he regrets his decision....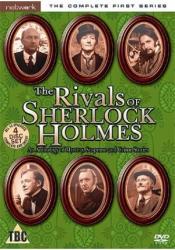 The Rivals of Sherlock Holmes
,
Jonathan Alwyn
(7 episodes, 1971-1973),
Alan Cooke
(3 episodes, 1971),
Jim Goddard
(3 episodes, 1971),
Graham Evans
(2 episodes, 1971-1973),
Derek Bennett
(2 episodes, 1973),
Reginald Collin
(2 episodes, 1973),
Bill Bain
(1 episode, 1971),
Piers Haggard
(1 episode, 1971),
Kim Mills
(1 episode, 1971),
Mike Vardy
(1 episode, 1971),
Peter Duguid
(1 episode, 1973),
Don Leaver
(1 episode, 1973),
Dennis Vance
(1 episode, 1973), 1971
This British TV series, shot almost entirely on videotape, dramatized short mystery fiction by authors who were contemporaries of Sir Arthur Conan Doyle. Many of these authors were virtually unknown to modern audiences, although all of the detectives portrayed had appeared in popular ongoing series of short stories or novels. "Rivals" featured the only dramatizations to date of such period characters as Jacques Futrelle's "The Thinking Machine"...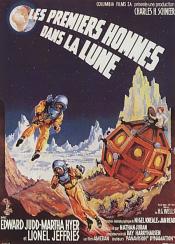 Les Premiers Hommes dans la Lune
,
Nathan Juran
, 1964
Based on the HG Wells story. The world is delighted when a space craft containing a crew made up of the world's astronauts lands on the moon, they think for the first time. But the delight turns to shock when the astronauts discover an old British flag and a document declaring that the moon is taken for Queen Victoria proving that the astronauts were not the first men on the moon. On Earth, an investigation team finds the last of the Victorian...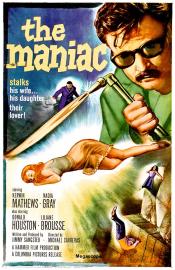 Maniac
,
Michael Carreras
, 1963
An American painter has an affair with a bar owner is a French village and agrees to help her murderer husband escape from a prison for the criminally insane....