Filmography from : Olive Gregg
Actor :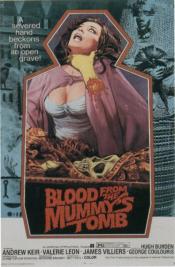 Blood from the Mummy's Tomb
,
Seth Holt
,
Michael Carreras
(uncredited), 1971
On the night before her anniversary, Margaret Fuchs (Valerie Leon) receives an ancient Egyptian ring with a red stone as a birthday gift from her father, Prof. Julian Fuchs (Andrew Keir). Margaret has frequent nightmares about an expedition in Egypt with five members, including her father, finding the tomb of Queen Tera, an evil sorcerer with a severed hand. The members collect the sarcophagus with a totally preserved mummy, the severed hand...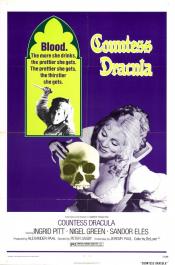 Countess Dracula
,
Peter Sasdy
, 1971
In medieval Europe aging Countess Elisabeth rules harshly with the help of lover Captain Dobi. Finding that washing in the blood of young girls makes her young again she gets Dobi to start abducting likely candidates. The Countess - pretending to be her own daughter - starts dallying with a younger man, much to Dobi's annoyance. The disappearances cause mounting terror locally, and when she finds out that only the blood of a virgin does the job,...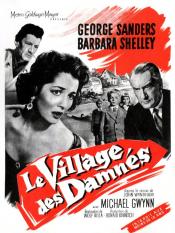 Village of the Damned
,
Wolf Rilla
, 1960
In the English village of Midwich, the blond-haired, glowing-eyed children of uncertain paternity prove to have frightening powers....