Filmography from : Oliver Cooper
Actor :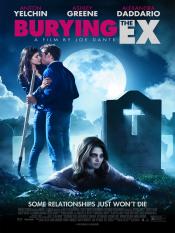 Burying the Ex
,
Joe Dante
, 2014
When Max (Yelchin) learns that his new live-in girlfriend, Evelyn (Greene) is controlling and manipulative, he is afraid to end the relationship. However, fate occurs and Evelyn is killed in a freak accident. A couple months have passed and Max meets his dream girl, Olivia (Daddario). The new romance gets tricky when Evelyn comes back from the grave and insists on continuing their once relationship by all means. ...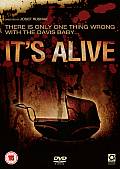 It's Alive
,
Josef Rusnak
, 2009
A remake of the 1974 cult classic, It's Alive is a gore splattered cautionary tale of the terrifying consequences of experimental drug testing. Bijou Phillips (Choke, Hostel Pt II, Bully) stars as Lenore Harker, a normal High School senior who seems to have it all: a boyfriend who loves her, great grades and a new baby on the way. Above all, she is certain of one thing, the baby she and Frank (James Murray, Primeval, Being John Malkovich) are...