Filmography from : Oliver Reed
Actor :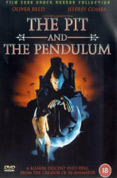 The Pit and the Pendulum
,
Stuart Gordon
, 1991
...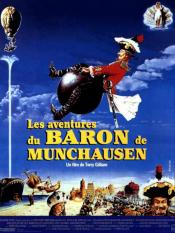 The Adventures of Baron Munchausen
,
Terry Gilliam
, 1988
The fantastic tale of an 18th century aristocrat, his talented henchmen and a little girl in their efforts to save a town from defeat by the Turks. Being swallowed by a giant sea-monster, a trip to the moon, a dance with Venus and an escape from the Grim Reaper are only some of the improbable adventures. ...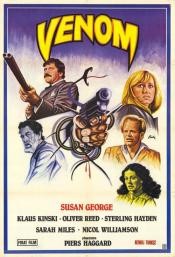 Venom
,
Piers Haggard
, 1981
International terrorists attempt to kidnap a wealthy couples child. Their plan comes unstuck when, a deadly Black Mamba sent by mistake instead of a harmless snake, escapes,and the terrorists and several hostages are trapped in the boy's London home. A tense evening is had by all as the snake creeps around the house picking off the various characters one by one. ...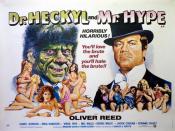 Dr. Heckyl and Mr. Hype
,
Charles B Griffith
, 1980
An ugly, misshapen podiatrist ingests a formula made by a colleague and turns into a handsome, devil-may-care (but violent) ladies' man....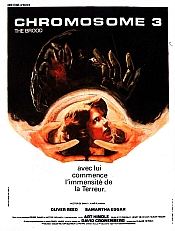 The Brood
,
David Cronenberg
, 1979
A man tries to uncover an unconventional psychologist's therapy techniques on his institutionalized wife, while a series of brutal attacks committed by a brood of mutant children coincides with the husband's investigation....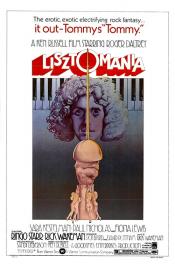 Lisztomania
,
Ken Russell
, 1975
A send-up of the bawdy life of Romantic composer/piano virtuoso Franz Liszt, with ubiquitous phallic imagery and a good portion of the film devoted to Liszt's "friendship" with fellow composer Richard Wagner. The film begins during the time when Franz would give piano performance to a crowd of shrieking teenage fans while maintaining affairs with his (multiple!) mistresses. He eventually seeks Princess Carolyne of St. Petersburg (at her...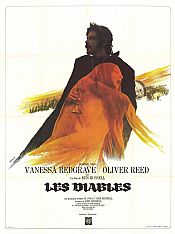 The Devils
,
Ken Russell
, 1971
This film focuses on an outspoken priest and a group of sexually repressed nuns in 17th-century France. ...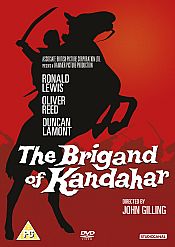 The Brigand of Kandahar
,
John Gilling
, 1965
The British army fights off rampaging locals in 1850s India....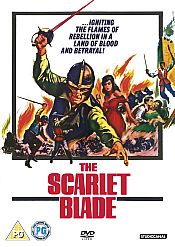 The Scarlet Blade
,
John Gilling
, 1963
This historical adventure is set during the English Civil War. When King Charles I is captured by Roundhead forces led by the tyrant Colonel Judd and his right-hand man Captain Sylvester, it is up to a band of locals loyal to the King to try and rescue him. They are helped by Judd's daughter Claire who secretly helps them in defiance of her father....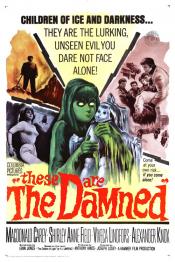 The Damned
,
Joseph Losey
, 1962
An American tourist, a youth gang leader, and his troubled sister find themselves trapped in a top secret government facility experimenting on children....

The Curse of the Werewolf
,
Terence Fisher
, 1961
...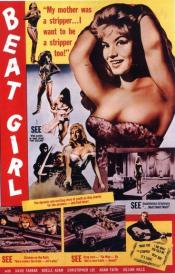 Beat Girl
,
Edmond T Gréville
, 1960
Paul, a divorced architect, marries Nichole, a woman from Paris. His teen daughter Jenny has fallen in with the English beatnik scene and likes to hang out in cave-like clubs to listen to jazz and rudimentary rock'n'roll. Jenny takes an immediate dislike to her mother-in-law, who is not that much older than she, and goes out of her way to make life miserable for Nichole. When Jenny discovers that Nichole is a friend of one of the strippers from...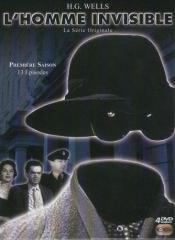 The Invisible Man
,
CM Pennington-Richards
(11 episodes, 1958-1959),
Peter Maxwell
(9 episodes, 1959),
Quentin Lawrence
(6 episodes, 1959),
Ralph Smart
(2 episodes, 1958-1959), 1960
British scientist Peter Brady, while working on an invisibility formula, suffers a tragic accident which turns himself invisible. Unfortunately, there is no antidote, so, while working on a method to regain his visibility, he undertakes missions for his government stopping bad guys....
The Two Faces of Dr. Jekyll
,
Terence Fisher
, 1960
Dr. Henry Jekyll experiments with scientific means of revealing the hidden, dark side of man and releases a murderer from within himself....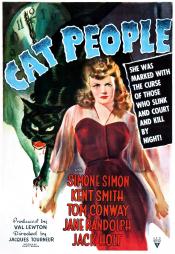 Cat People
,
Jacques Tourneur
, 1942
Serbian national Irena Dubrovna, a fashion sketch artist, has recently arrived in New York for work. The first person who she makes a personal connection with there is marine engineer Oliver Reed. The two fall in love and get married despite Irena's reservations, not about Oliver but about herself. She has always felt different than other people, but has never been sure why. She lives close to the zoo, and unlike many of her neighbors is...