Filmography from : Olivia Williams
Actor :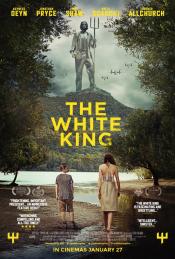 The White King 
,
Alex Helfrecht
,
Jörg Tittel
, 2016
Djata is a care-free 12-year-old growing up in a brutal dictatorship shut off from the outside world. When the government imprisons his father, Peter, and Djata and his mother Hannah are labeled traitors, the boy will not rest until he sees his father again. ...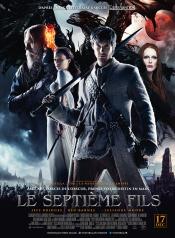 Seventh Son
,
Sergei Bodrov
(as Sergey Bodrov), 2014
In a time long past, an evil is about to be unleashed that will reignite the war between the forces of the supernatural and humankind once more. Master Gregory (Jeff Bridges) is a knight who had imprisoned the malevolently powerful witch Mother Malkin (Julianne Moore) centuries ago. But now she has escaped and is seeking vengeance. Summoning her followers of every incarnation, Mother Malkin is preparing to unleash her terrible wrath on an...
Wild Bill 
,
Dexter Fletcher
, 2011
Out on parole after 8 years inside Bill Hayward returns home to find his now 11 and 15 year old sons abandoned by their mother and fending for themselves. Unwilling to play Dad, an uncaring Bill is determined to move on. Although Dean the older boy has found a job and is doing his best to be a father to his younger brother Jimmy, the arrival of Bill has brought them to the attention of social services. With the danger of being put into care...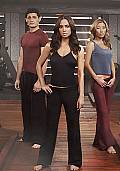 Dollhouse 
,
David Solomon
(6 episodes, 2009-2010),
Joss Whedon
(3 episodes, 2009),
Tim Minear
(2 episodes, 2009-2010),
Félix Enríquez Alcalá
(2 episodes, 2009),
Dwight H Little
(2 episodes, 2009),
David Straiton
(2 episodes, 2009),
John Cassaday
(1 episode, 2009),
James A Contner
(1 episode, 2009),
Steven S DeKnight
(1 episode, 2009),
Jonathan Frakes
(1 episode, 2009),
Marita Grabiak
(1 episode, 2009),
Rod Hardy
(1 episode, 2009),
Elodie Keene
(1 episode, 2009),
Allan Kroeker
(1 episode, 2009),
Wendey Stanzler
(1 episode, 2009),
Terrence O'Hara
(1 episode, 2010), 2009
The show follows an organization that employs mind-wiped DNA-altered humans known as Dolls who are implanted with false memories and skills for various missions and tasks. When they are not 'at work' they are living in a real life Dollhouse which gives the show the name. One of those mind-wiped humans, a young woman named Echo, is slowly starting to become aware of herself and what's going on - all the while somebody on the outside is trying to...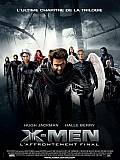 X-Men: The Last Stand
,
Brett Ratner
, 2006
...
The Sixth Sense
,
M Night Shyamalan
, 1999
...