Filmography from : Ottaviano Dell Acqua
Actor :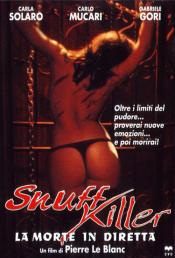 Snuff killer - La morte in diretta
,
Bruno Mattei
(as Pierre Le Blanc), 2003
...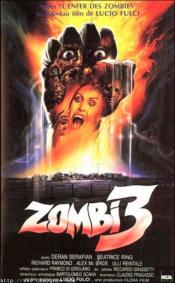 Zombi 3
,
Lucio Fulci
,
Claudio Fragasso
(uncredited),
Bruno Mattei
(uncredited), 1988
When a terrorist's body, infected with a stolen chemical, is recovered by the US military, the corpse is cremated, unintentionally releasing the virus/bacteria into the atmosphere over a small island. Soon the infected populace mutate into flesh-hungry zombies, and a trio of soldiers on leave must team up with a group of tourists and board themselves up in an abandoned hotel as they try to fend off the agile and aggressive living dead....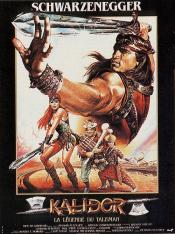 Kalidor : La Légende du talisman
,
Richard Fleischer
, 1985
The tyrant Gedren seeks the total power in a world of barbarism. She attacks and kills the keepers of a powerful talisman just before it is destroyed. Gedren then uses the power of the talisman in her raid of the city Hablac. Red Sonja, sister of the keeper, sets out with her magic sword to overthrow Gedren. The talisman's master Kalidor follows to protect her. Of course they fall in love - however Red Sonja's power bases on the oath to never...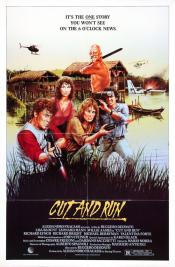 Amazonia: La jungle blanche
,
Ruggero Deodato
, 1984
A cameraman and a reporter head into the jungle searching for the missing son of a TV producer hoping to find a big story. What they get caught up in is a drug war which threatens to take their own lives....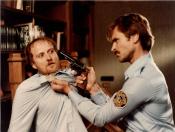 Blastfighter, l'exécuteur
,
Lamberto Bava
(as John Old Jr), 1984
The hero of the film is a murderer. He is an ex cop who served eight years in prison for the murder of his wife's murderer. Upon release from prison, he decided to return to his hometown to escape from his past. En route to his ancestral home in Georgia, one of his friends gives him a gun that fires grenades, smoke bombs, steel balls, rockets, and several other types of projectiles. One day, while just looking through the scope of his gun for no...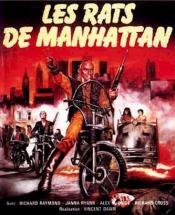 Les rats de Manhattan
,
Bruno Mattei
(as Vincent Dawn),
Claudio Fragasso
(uncredited), 1984
In the year 2230, 215 years after a nuclear war destroyed the surface of the world, a group of 11 nomatic motorcyclist scavangers arrive in a deserted town searching for food and water, when they are set upon by thousands of flesh-eating, mutant rats. Armed with various assault weapons, flame-throwers, and other sharp objects, the group must co-operate with each other to fight the increasing number of murderous rodents in order to survive the...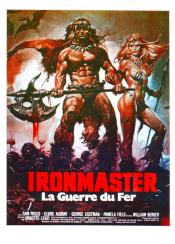 Ironmaster, la guerre du fer
,
Umberto Lenzi
(as Humphrey Milestone), 1983
A tale that takes place at the dawn of history. The movie tells the story of a tribe that discovers how to fashion weapons out of iron and use them for their own survival. However, the creation of iron also causes the tribe to battle for possession of the new weapons....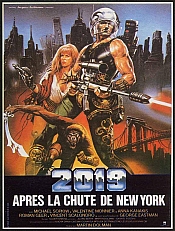 2019 après la chute de New York
,
Sergio Martino
(as Martin Dolman), 1983
After a nuclear war, society breaks down into two groups, the evil Euraks and the rebel Federation. A mercenary named Parsifal is hired by the Federation to infiltrate New York City, which is controlled by the Euraks, to rescue the only fertile woman left on Earth....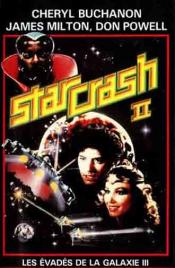 Giochi erotici nella terza galassia
,
Bitto Albertini
(as Ben Norman),
Luigi Cozzi
(earlier film clips) (uncredited), 1981
The crew of a space ship confronts an evil galactic ruler out to rule the universe....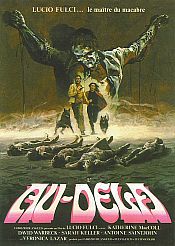 L'au-delà
,
Lucio Fulci
, 1981
...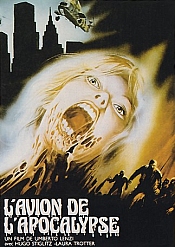 L'avion de l'apocalypse
,
Umberto Lenzi
, 1980
...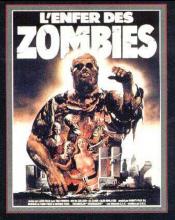 L'Enfer des zombies
,
Lucio Fulci
, 1979
A sail boat arrives in New York without a living soul but a zombie that attacks two guards from the Coast Guard. The daughter of the owner of the ship, Anne Bowles (Tisa Farrow), requests information about her missing father that was in the Antilles to the detectives that are investigating the crime without success. She meets the journalist Peter West (Ian McCulloch) and they decide to investigate what might have happened to her father. They...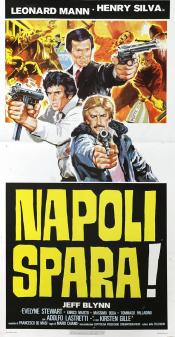 Assaut sur la ville
,
Mario Caiano
, 1977
...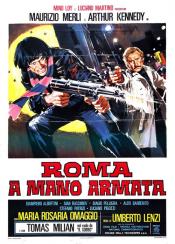 Brigade spéciale
,
Umberto Lenzi
, 1976
A tough, violent cop who doesn't mind bending the law goes after a machine-gun-carrying, hunchbacked psychotic killer....