Filmography from : Pat Mcneely
Actor :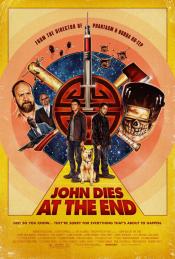 John Dies at the End
,
Don Coscarelli
, 2012
It's a drug that promises an out-of-body experience with each hit. On the street they call it Soy Sauce, and users drift across time and dimensions. But some who come back are no longer human. Suddenly a silent otherworldly invasion is under way, and mankind needs a hero. What it gets instead is John and David, a pair of college dropouts who can barely hold down jobs. Can these two stop the oncoming horror in time to save humanity? No. No, they...
Abundant Sunshine
,
Gerard Collette
, 2009
During 1987 through 1997 a serial killer terrorized the community of Beaumont, Texas. On February 28, 1997, at 9:15 AM an anonymous tip was received by the Beaumont Police Department leading them to the home of Jonathan Rainer and his wife of 19 years, Betty Rainer. In the basement of the home, Police found over 1500 videotapes documenting Rainer's life as a dedicated husband, devoted father and community leader. What the tapes also revealed...
Lake Dead
,
George Bessudo
, 2007
Three sisters and a group of their friends take a trip to the home of the recently deceased grandfather -- who died a particularly grisly death -- to learn more about the promise of an inheritance, only to encounter a family of psychos who have taken up residence in the old man's cabin. ...