Filmography from : Pat Proft
Writer :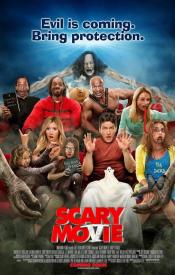 Scary Movie 5
,
Malcolm D Lee
,
David Zucker
(additional scenes) (uncredited), 2013
Happily-married couple Dan and Jody begin to notice some bizarre activity once they bring their lost nieces and nephew home. But when the chaos expands into Jody's job as a ballet dancer and Dan's career as an Ape researcher, they realize their family is being stalked by a nefarious demon. Together, with the advice of a psychic and the aid of numerous surveillance cameras, they must figure out how to get rid of it before it's too late....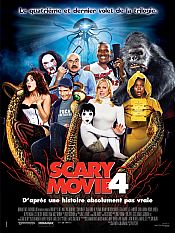 Scary Movie 4
,
David Zucker
, 2006
The unemployed Cindy Campbell is hired to work in a cursed house as caretaker of an old lady and meets the ghost of a boy. Meanwhile, the teenager son Robbie and the young daughter Rachel of his next door neighbor and crane operator Tom Ryan are spending the weekend with their loser father. Cindy and Tom meet and fall in love for each other, but when Giant Tripods invade Earth, Tom escapes with Robbie and Rachel; Cindy travels to a village,...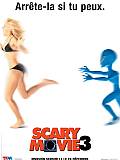 Scary Movie 3
,
David Zucker
, 2003
This freewheeling parody tosses horror movies, Eminem, "The Matrix", and much more into a cinematic blender. "Scary Movie 3" centers around Cindy (Anna Faris, Lost in Translation), a bubble-headed young newscaster who believes that a deadly videotape has some mysterious connection to the aliens who've been making crop circles in the cornfield of a local farmer (Charlie Sheen, Young Guns), whose brother (Simon Rex) hopes to win a local rap...