Filmography from : Patrick Halpin
Actor :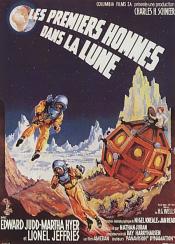 Les Premiers Hommes dans la Lune
,
Nathan Juran
, 1964
Based on the HG Wells story. The world is delighted when a space craft containing a crew made up of the world's astronauts lands on the moon, they think for the first time. But the delight turns to shock when the astronauts discover an old British flag and a document declaring that the moon is taken for Queen Victoria proving that the astronauts were not the first men on the moon. On Earth, an investigation team finds the last of the Victorian...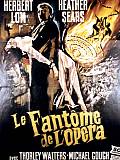 Le fantôme de l'opéra
,
Terence Fisher
, 1962
The corrupt Lord Ambrose D'Arcy (Michael Gough) steals the life's work of the poor musical Professor Petry. (Herbert Lom). In an attempt to stop the printing of music with D'Arcy's name on it, Petry breaks into the printing office and accidentally starts a fire, leaving him severely disfigured. Years later, Petry returns to terrorize a London opera house that is about to perform one of his stolen operas....
Les Deux Visages du Dr Jekyll
,
Terence Fisher
, 1960
Dr. Henry Jekyll experiments with scientific means of revealing the hidden, dark side of man and releases a murderer from within himself....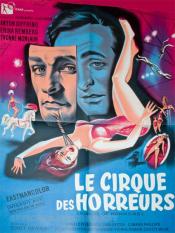 Le Cirque des horreurs
,
Sidney Hayers
, 1960
In 1947 England, a plastic surgeon must beat a hasty retreat to France when one of his patients has ghastly problems with her surgery. Once there, he operates on a circus owner's daughter, deformed by bombs from the war. Later he becomes the owner of the circus, and continues transforming disfigured women into the beautiful stars of his show. The police and a nosy reporter (as well as Scotland Yard) become interested when the women who want out...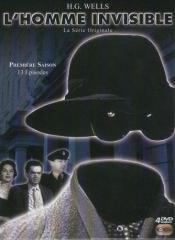 The Invisible Man
,
CM Pennington-Richards
(11 episodes, 1958-1959),
Peter Maxwell
(9 episodes, 1959),
Quentin Lawrence
(6 episodes, 1959),
Ralph Smart
(2 episodes, 1958-1959), 1958
British scientist Peter Brady, while working on an invisibility formula, suffers a tragic accident which turns himself invisible. Unfortunately, there is no antidote, so, while working on a method to regain his visibility, he undertakes missions for his government stopping bad guys....