Filmography from : Patrick Kearns
Actor :
Geostorm 
,
Dean Devlin
, 2017
When catastrophic climate change endangers Earth's very survival, world governments unite and create the Dutch Boy Program: a world wide net of satellites, surrounding the planet, that are armed with geoengineering technologies designed to stave off the natural disasters. After successfully protecting the planet for two years, something is starting to go wrong. Two estranged brothers are tasked with solving the program's malfunction before a...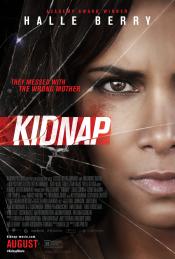 Kidnap 
,
Luis Prieto
, 2017
In the US, a child goes missing every 40 seconds. You never think it will happen to you. Until it does. Alone and scared, Karla Dyson (Halle Berry) is unwilling to leave the fate of her son's life in someone else's hands. When she catches a glimpse of the abductors speeding away, she decides to fight back. In a heart pounding race against time, Kate begins a high speed pursuit and will stop at nothing to save her son's life....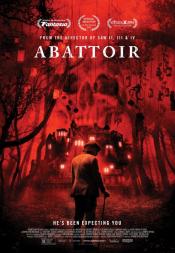 Abattoir 
,
Darren Lynn Bousman
, 2016
Abattoir centers on a real estate reporter (Jessica Lowndes) who unearths an urban legend about a house being built from rooms where horrific tragedies have occurred. The investigation ultimately leads her and ex-lover Detective Declan Grady (Joe Anderson) to the enigmatic Jebediah Crone (Dayton Callie) and the answer to the question, "How do you build a haunted house?"...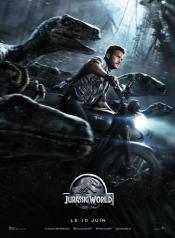 Jurassic World 
,
Colin Trevorrow
, 2015
Twenty-two years after the events of Jurassic Park (1993), Isla Nublar now features a fully functioning dinosaur theme park, Jurassic World, as originally envisioned by John Hammond. After 10 years of operation and visitor rates declining, in order to fulfill a corporate mandate, a new attraction is created to re-spark visitor's interest, which backfires horribly....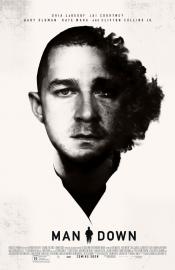 Man Down 
,
Dito Montiel
, 2015
When a U.S. Marine returns home from Afghanistan, he finds that the place he once called home is no better than the battlefields he fought on overseas. Accompanied by his best friend, he searches desperately for the whereabouts of his estranged son and wife. In their search, the two intercept a man carrying vital information about his family....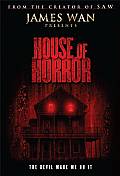 Demonic 
,
Will Canon
, 2015
The film centers on the aftermath of a horrific massacre where five college students were brutally murdered inside an abandoned home. Detective Mark Lewis and psychologist Dr. Elizabeth Klein question one of the few survivors who explains they were amateur ghost-hunters, seeking out paranormal phenomenon at the abandoned house, which was believed to be haunted. But what started out as a harmless activity turned into something truly terrifying....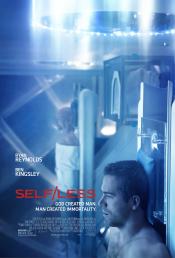 Self/less
,
Tarsem Singh
, 2015
An extremely wealthy elderly man dying from cancer undergoes a radical medical procedure that transfers his consciousness to the body of a healthy young man but everything may not be as good as it seems when he starts to uncover the mystery of the body's origins and the secret organization that will kill to keep its secrets. ...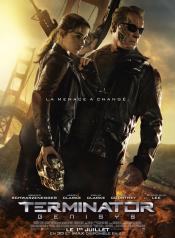 Terminator Genisys 
,
Alan Taylor
, 2015
The year is 2029. John Connor, leader of the resistance continues the war against the machines. At the Los Angeles offensive, John's fears of the unknown future begin to emerge when TECOM spies reveal a new plot by SkyNet that will attack him from both fronts; past and future, and will ultimately change warfare forever....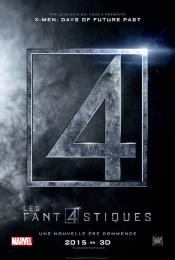 Fantastic Four
,
Josh Trank
, 2015
FANTASTIC FOUR, a contemporary re-imagining of Marvel's original and longest-running superhero team, centers on four young outsiders who teleport to an alternate and dangerous universe, which alters their physical form in shocking ways. Their lives irrevocably upended, the team must learn to harness their daunting new abilities and work together to save Earth from a former friend turned enemy....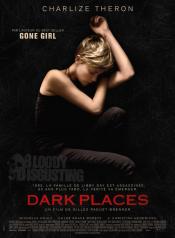 Dark Places 
,
Gilles Paquet-Brenner
, 2015
A woman who survived the brutal killing of her family as a child is forced to confront the events of that day by a secret society obsessed with solving notorious crimes....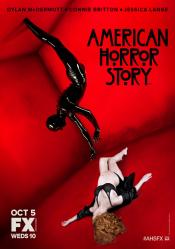 American Horror Story 
,
Bradley Buecker
(18 episodes, 2011-2017),
Alfonso Gomez-Rejon
(12 episodes, 2011-2014),
Michael Uppendahl
(9 episodes, 2011-2016),
Loni Peristere
(5 episodes, 2014-2015),
Michael Goi
(4 episodes, 2015-2016),
Ryan Murphy
(3 episodes, 2011-2015),
Michael Lehmann
(3 episodes, 2011-2013),
David Semel
(3 episodes, 2011-2012),
Howard Deutch
(3 episodes, 2013-2014),
Gwyneth Horder-Payton
(3 episodes, 2016-2017),
Jeremy Podeswa
(2 episodes, 2012-2013),
Michael Rymer
(2 episodes, 2012-2013),
Angela Bassett
(2 episodes, 2016-2017),
Jennifer Lynch
(2 episodes, 2016-2017),
Miguel Arteta
(1 episode, 2011),
Tim Hunter
(1 episode, 2011),
John Scott
(1 episode, 2011),
Craig Zisk
(1 episode, 2013),
Anthony Hemingway
(1 episode, 2014),
Nelson Cragg
(1 episode, 2016),
Marita Grabiak
(1 episode, 2016),
Elodie Keene
(1 episode, 2016),
Alexis Ostrander
(1 episode, 2016),
Barbara Brown
(1 episode, 2017),
Rachel Goldberg
(1 episode, 2017),
Liza Johnson
(1 episode, 2017),
Maggie Kiley
(1 episode, 2017), 2011
A family of three move from Boston to Los Angeles as a means of reconciling their past anguish. They move to a restored mansion, unaware that the home is haunted. ...