Filmography from : Paul Bettany
Actor :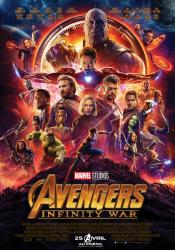 Avengers: Infinity War
,
Anthony Russo
,
Joe Russo
, 2018
As the Avengers and their allies have continued to protect the world from threats too large for any one hero to handle, a new danger has emerged from the cosmic shadows: Thanos. A despot of intergalactic infamy, his goal is to collect all six Infinity Stones, artifacts of unimaginable power, and use them to inflict his twisted will on all of reality. Everything the Avengers have fought for has led up to this moment - the fate of Earth and...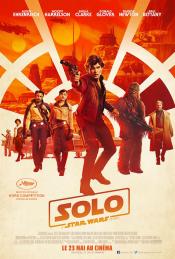 Solo: A Star Wars Story
,
Ron Howard
, 2018
With the emerging demand of hyperfuel and other resources, Han Solo finds himself in the middle of a heist alongside other criminals, where they meet the likes of Chewbacca and Lando Calrissian in an adventurous situation exposing the criminal underworld....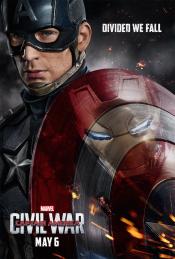 Captain America: Civil War
,
Anthony Russo
,
Joe Russo
, 2016
Marvel's Captain America: Civil War finds Steve Rogers leading the newly formed team of Avengers in their continued efforts to safeguard humanity. But after another incident involving the Avengers results in collateral damage, political pressure mounts to install a system of accountability, headed by a governing body to oversee and direct the team. The new status quo fractures the Avengers, resulting in two camps—one led by Steve Rogers and...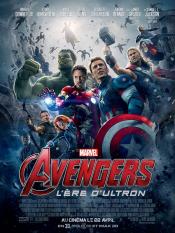 Avengers: Age of Ultron
,
Joss Whedon
, 2015
As the US Government create a force, known as Ultron, The Avengers are told they are not needed any longer. But when Ultron turns against Humanity, it's time for The Avengers to assemble yet again for their most dangerous challenge ever....
Transcendence
,
Wally Pfister
, 2014
As Dr. Will Caster works toward his goal of creating an omniscient, sentient machine, a radical anti-technology organization fights to prevent him from establishing a world where computers can transcend the abilities of the human brain....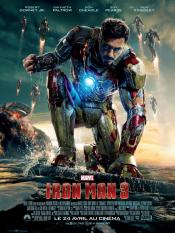 Iron Man Three
,
Shane Black
, 2013
Marvel Studios' Iron Man 3 pits brash-but-brilliant industrialist Tony Stark/Iron Man against an enemy whose reach knows no bounds. When Stark finds his personal world destroyed at his enemy's hands, he embarks on a harrowing quest to find those responsible. This journey, at every turn, will test his mettle. With his back against the wall, Stark is left to survive by his own devices, relying on his ingenuity and instincts to protect those...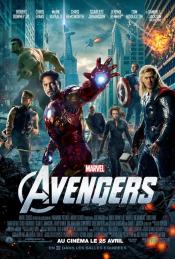 The Avengers
,
Joss Whedon
, 2012
Nick Fury of S.H.I.E.L.D. brings together a team of super humans to form The Avengers to help save the Earth from Loki and his army....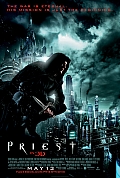 Priest
,
Scott Stewart
, 2011
Set in a world ravaged by centuries of war between man and vampires, Paul Bettany is Priest, a legendary warrior priest during the last Vampire War, who now lives in obscurity among the other human inhabitants in walled-in dystopian cities controlled by the Church. But when his 18-year-old niece is abducted by a murderous pack of vampires in the desolate wastelands outside, Priest breaks his sacred vows and ventures out to find her and seek...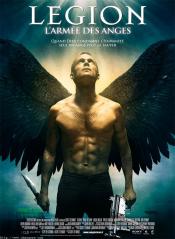 Legion
,
Scott Stewart
, 2010
An out-of-the-way diner becomes the unlikely battleground for the survival of the human race. When God loses faith in humankind, he sends his legion of angels to bring on the Apocalypse. Humanity's only hope lies in a group of strangers trapped in a desert diner with the Archangel Michael....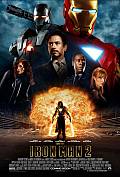 Iron Man 2
,
Jon Favreau
, 2010
...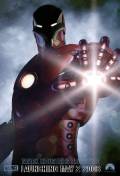 Iron Man
,
Jon Favreau
, 2008
...
The Secret Life of Bees
,
Gina Prince-Bythewood
, 2008
Set in South Carolina in 1964, this is the tale of Lily Owens a 14 year-old girl who is haunted by the memory of her late mother. To escape her lonely life and troubled relationship with her father, Lily flees with Rosaleen, her caregiver and only friend, to a South Carolina town that holds the secret to her mother's past. Taken in by the intelligent and independent Boatwright sisters, Lily finds solace in their mesmerizing world of beekeeping....
The Da Vinci Code
,
Ron Howard
, 2006
When respected American religious symbology expert Dr. Robert Langdon is summoned to the Louvre by the French version of the FBI, led by Captain Bezu Fache, he soon discovered that he is the #1 suspect for the murder of a historian Langdon had been scheduled to meet with.. Assisted by a French cryptographer and government agent named Sophie, Langdon is challenged to decipher a chain of cryptic codes and puzzles, all the while trying to stay...