Filmography from : Paul Birchard
Actor :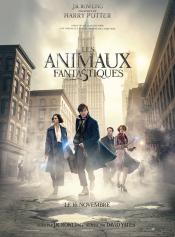 Fantastic Beasts and Where to Find Them
,
David Yates
, 2016
The year is 1926 and Newt Scamander has just completed a global excursion to find and document an extraordinary array of magical creatures. Arriving in New York for a brief stopover, he might have come and gone without incident...were it not for a No-Maj (American for Muggle) named Jacob, a misplaced magical case, and the escape of some of Newt's fantastic beasts, which could spell trouble for both the wizarding and No-Maj worlds....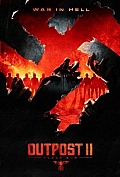 Outpost: Black Sun
,
Steve Barker
, 2012
The year is 1945, the closing stages of WW2, and a German scientist by the name of Klausener is working on a frightening new technology that has the power to create an immortal Nazi army. Flash forward to present day, and a NATO task force is hurriedly deployed to Eastern Europe, where a sinister enemy appears to be mercilessly killing everything in its path. But this is no ordinary foe. Only Helena, a gutsy investigator on the trail of the...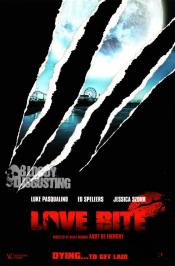 Love Bite
,
Andy De Emmony
, 2012
High school is over and summer has begun in the dead-end seaside town of Rainmouth. While Jamie's friends seem to be happy working in the local pie factory by day and looking for a shag by night, Jamie is bored out of his mind, running his pot-head mother's B&B. He's desperate to get out of there. But when he meets beautiful, smart and sexy American traveler Juliana at a party, he's smitten - the world is not so small after all. But soon...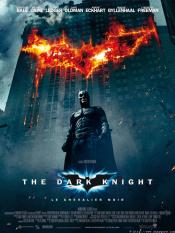 The Dark Knight
,
Christopher Nolan
, 2008
Set within a year after the events of Batman Begins, Batman, Lieutenant James Gordon, and new district attorney Harvey Dent successfully begin to round up the criminals that plague Gotham City until a mysterious and sadistic criminal mastermind known only as the Joker appears in Gotham, creating a new wave of chaos. Batman's struggle against the Joker becomes deeply personal, forcing him to "confront everything he believes" and improve his...
1408
,
Mikael Håfström
, 2007
The cynical and skeptical writer Mike Enslin writes books evaluating supernatural phenomena in hotels, graveyards and other haunted places, usually debunking the mystery. While writing his last book, he travels from Los Angeles to New York to spend one night in the evil room 1408 of the Dolphin Hotel, which is permanently unavailable for guests. The reluctant manager Mr. Gerald Olin objects to his request and offers an upgrade, expensive booze...
The Jacket
,
John Maybury
, 2005
A Gulf war veteran is wrongly sent to a mental institution for insane criminals, where he becomes the object of a Doctor's experiments, and his life is completely affected by them. ...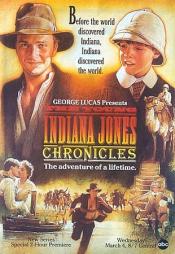 The Young Indiana Jones Chronicles
,
Carl Schultz
(21 episodes, 1992-1993),
Simon Wincer
(6 episodes, 1992-1993),
René Manzor
(2 episodes, 1992-1993),
Ellery Ryan
(2 episodes, 1992),
Bille August
(2 episodes, 1993),
Mike Newell
(2 episodes, 1993),
Vic Armstrong
(1 episode, 1992),
Terry Jones
(1 episode, 1992),
Jim O'Brien
(1 episode, 1992),
David Hare
(1 episode, 1993),
Joe Johnston
(1 episode, 1993),
Dick Maas
(1 episode, 1993),
Syd Macartney
(1 episode, 1993),
Peter MacDonald
(1 episode, 1993),
Gillies MacKinnon
(1 episode, 1993),
Deepa Mehta
(1 episode, 1993),
Gavin Millar
(1 episode, 1993),
Nicolas Roeg
(1 episode, 1993),
Michael Schultz
(1 episode, 1993),
Robert Young
(1 episode, 1993), 1993
The now legendary, almost mythical character of Indiana Jones once had a childhood. Every episode starts out with the elderly man that he is in the 1990's getting into a specific situation where he has to tell a story from his past. The stories go back to when he was ten years old and on a world tour with his father, and to his late-teens when he fought in World War I....
Batman
,
Tim Burton
, 1989
...