Filmography from : Paul Edney
Actor :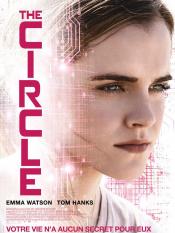 The Circle
,
James Ponsoldt
, 2017
When Mae is hired to work for the world's largest and most powerful tech and social media company, she sees it as an opportunity of a lifetime. As she rises through the ranks, she is encouraged by the company's founder, Eamon Bailey, to engage in a groundbreaking experiment that pushes the boundaries of privacy, ethics and ultimately her personal freedom. Her participation in the experiment, and every decision she makes, begin to affect the...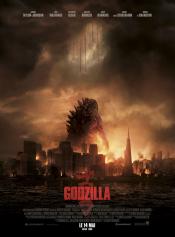 Godzilla
,
Gareth Edwards
, 2014
In 1999, the Janjira nuclear plant was mysteriously destroyed with most hands lost including supervisor Joe Brody's colleague and wife, Sandra. Years later, Joe's son, Ford, a US Navy ordnance disposal officer, must go to Japan to help his estranged father who obsessively searches for the truth of the incident. In doing so, father and son discover the disaster's secret cause on the wreck's very grounds. This enables them to witness the...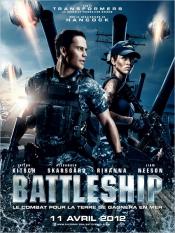 Battleship
,
Peter Berg
, 2012
...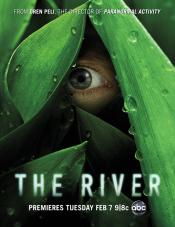 The River
,
Jaume Collet-Serra
(2 episodes, 2012),
Rob Bailey
(1 episode, 2012),
Kenneth Fink
(1 episode, 2012),
Gary Fleder
(1 episode, 2012),
Michael Katleman
(1 episode, 2012),
Michelle MacLaren
(1 episode, 2012),
Dean White
(1 episode, 2012), 2012
Famed explorer Dr. Emmet Cole (Bruce Greenwood) went looking for magic deep in the uncharted Amazon and never returned. The shocking truth about his disappearance is out there, somewhere, just waiting to be discovered. To the millions of kids who grew up watching his nature show, Dr. Cole was a hero. To his own son, Lincoln (Joe Anderson), he was more of an enigma. Now, six months after he vanished, Lincoln is finally ready to bury the past when...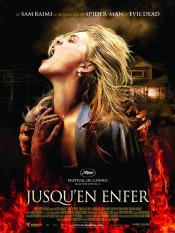 Drag Me to Hell
,
Sam Raimi
, 2009
DRAG ME TO HELL tells the story of Christine Brown (Alison Lohman), an ambitious L.A. loan officer with a charming boyfriend, Professor Clay Dalton (Justin Long). Life is good until the mysterious Mrs. Ganush (Lorna Raver) enters their lives…and everything begins to unravel. When her loan is denied and she loses her house, the shamed Mrs. Ganush places the powerful curse of the Lamia on Christine, transforming her life into a living...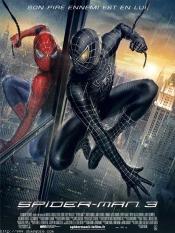 Spider-Man 3
,
Sam Raimi
, 2007
Peter Parker has finally managed to strike a balance between his devotion to M.J. and his duties as a superhero. But there is a storm brewing on the horizon. When his suit suddenly changes, turning jet-black and enhancing his powers, it transforms Peter as well, bringing out the dark, vengeful side of his personality that he is struggling to control. Under the influence of the suit, Peter becomes overconfident and starts to neglect the people...
Mission: Impossible III
,
JJ Abrams
, 2006
...
Westworld
,
Richard J Lewis
(4 episodes, 2016-2020),
Jonathan Nolan
(3 episodes, 2016-2020),
Frederick EO Toye
(3 episodes, 2016-2018),
Vincenzo Natali
(2 episodes, 2016-2018),
Stephen Williams
(2 episodes, 2016-2018),
Jennifer Getzinger
(2 episodes, 2020),
Jonny Campbell
(1 episode, 2016),
Michelle MacLaren
(1 episode, 2016),
Neil Marshall
(1 episode, 2016),
Uta Briesewitz
(1 episode, 2018),
Lisa Joy
(1 episode, 2018),
Nicole Kassell
(1 episode, 2018),
Tarik Saleh
(1 episode, 2018),
Craig Zobel
(1 episode, 2018),
Paul Cameron
(1 episode, 2020),
Anna Foerster
(1 episode, 2020),
Amanda Marsalis
(1 episode, 2020),
Helen Shaver
(1 episode, 2020), 6
Westworld isn't your typical amusement park. Intended for rich vacationers, the futuristic park allows its visitors to live out their most primal fantasies with the robotic "hosts." However, the robotic hosts have evolved an artificial consciousness that is similar to, yet diverges from, human consciousness. No matter how illicit the fantasy may be, there are no consequences for the park's guests, allowing for any wish to be indulged; but there...