Filmography from : Penny Irving
Actor :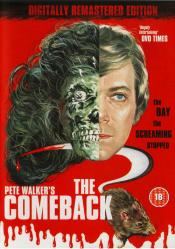 The Comeback
,
Pete Walker
, 1978
A singer holes up at a sinister estate to write new songs for his act. The ghost of his murdered wife begins to haunt him, then the person who actually killed her shows up at the mansion....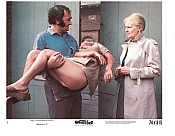 House of Whipcord
,
Pete Walker
, 1974
An old man that lives in an old house conducts a correctional institute for girls. But he does not realize that the date is the present as he is cooped up in the house. He is assisted my a matron who likes to get the girls into trouble and present them in front of the old man who thinks he is the law and he passes out punishment. Afterwards the girls get tied to a cross and whipped. Meanwhile The matrons son falls in love with a girl at a party...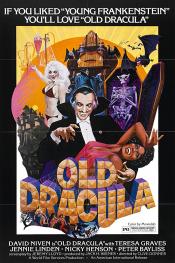 Vampira
,
Clive Donner
, 1974
It's been for 50 years now that his beloved Vampira (Teresa Graves) rests in her coffin, but Count Dracula (David Niven) can't put up with it. He'd be able to change it, if he'll finally find a "transfusion victim" for his bloodless wife who has a nearly untraceable blood group. Finally, the sales gimmick of a nudie magazine seems to offer the solution: four real, ripe and ready-to-be-biten beauty queens including their distinguished entourage....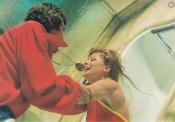 Big Zapper 
,
Lindsay Shonteff
, 1973
...