Filmography from : Perry Benson
Actor :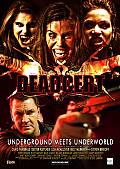 Dead Cert
,
Steven Lawson
, 2010
A gang of tough London gangsters get more than they bargained for when a group of businessmen make an offer to buy their club, the Inferno. They turn out to be nothing less than Vampires wanting their land back and turn viciously on the gangsters when their demands are not met....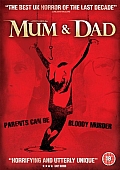 Mum & Dad
,
Steven Sheil
, 2008
Mum and Dad, and their 'adopted' children, Birdie & Elbie, work at the airport. The family live off whatever they scavenge from cargo holds, offices and hotels - including a steady stream of transient workers who populate the airport's soulless hub. When Lena, a young Polish office cleaner, is befriended by Birdie, she gets drawn into a nightmarish world of torture, murder and perversity. Imprisoned in a suburban House of Horrors and designated...