Filmography from : Pete Morgan
Actor :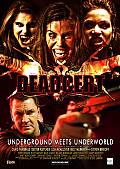 Dead Cert
,
Steven Lawson
, 2010
A gang of tough London gangsters get more than they bargained for when a group of businessmen make an offer to buy their club, the Inferno. They turn out to be nothing less than Vampires wanting their land back and turn viciously on the gangsters when their demands are not met....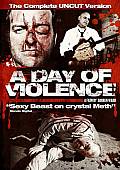 A Day of Violence
,
Darren Ward
, 2010
Mitchell Parker lies dead on a morgue slab. In life, 'Mitchell' served the low ranks of Debt Collectors, surrounded by all the filth and scum that the world had to offer. He thought his luck was in, when on a routine collection he stumbles across 100,000 in cash, hidden in the sofa of one of his clients. A dark and haunting past hangs over the head of 'Mitchell Parker', one that will lead him on a journey of redemption and ultimately sacrifice....