Filmography from : Peter Andersson
Actor :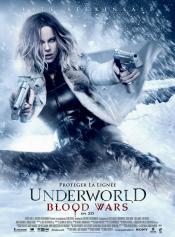 Underworld: Blood Wars 
,
Anna Foerster
, 2016
The next installment in the blockbuster franchise, UNDERWORLD: BLOOD WARS follows Vampire death dealer, Selene (Kate Beckinsale) as she fends off brutal attacks from both the Lycan clan and the Vampire faction that betrayed her. With her only allies, David (Theo James) and his father Thomas (Charles Dance), she must stop the eternal war between Lycans and Vampires, even if it means she has to make the ultimate sacrifice....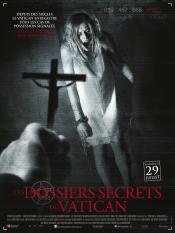 The Vatican Tapes
,
Mark Neveldine
, 2015
A priest and two Vatican exorcists must do battle with an ancient satanic force to save the soul of a young woman....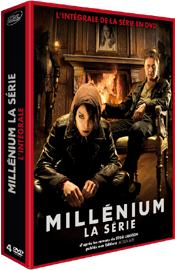 Män som hatar kvinnor
,
Niels Arden Oplev
, 2009
The 16-year old girl Harriet Vanger disappeared without a trace, on September 29th 1966. Nearly forty years later a journalist by the name of Mikael Blomqvist gets an unusual assignment. Hes contacted by the industrial leader Henrik Vanger, who wants him to write the history of the Vanger family. The family chronicle is just a cover for the real assignment: to find out about what really happened to Harriet. Mikael who recently been indicted...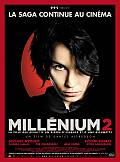 Flickan som lekte med elden
,
Daniel Alfredson
, 2009
Mikael Blomkvist, publisher of Millennium magazine, has made his living exposing the crooked and corrupt practices of establishment Swedish figures. So when a young journalist approaches him with a meticulously researched thesis about sex trafficking in Sweden and those in high office who abuse underage girls, Blomkvist immediately throws himself into the investigation....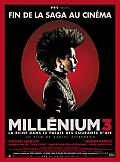 Luftslottet som sprängdes
,
Daniel Alfredson
, 2009
Salander is plotting her revenge - against the man who tried to kill her, and against the government institutions that very nearly destroyed her life. But it is not going to be a straightforward campaign. After taking a bullet to the head, Salander is under close supervision in Intensive Care, and is set to face trial for three murders and one attempted murder on her eventual release. With the help of journalist Mikael Blomkvist and his...