Filmography from : Peter Haskell
Actor :
Child's Play 3
,
Jack Bender
, 1991
It's been eight years since the events in the second film, we now see that Andy is a teenager who has been enrolled in a military school. Play Pals Toy Company decides to re-release its Good Guys line, feeling that after all this time, the bad publicity has died down. As they re-used old materials, the spirit of Charles Lee Ray once again comes to life. In his search for Andy, Chucky falls into the hands of a younger boy, and he realizes that it...
Child's Play 2
,
John Lafia
, 1990
Andy Barclay has been placed in a foster home after the tragic events of the first film, since his mother was committed. In an attempt to save their reputation, the manufacturers of Chucky reconstruct the killer doll, to prove to the public that nothing was wrong with it in the first place. In doing so, they also bring the soul of serial killer Charles Lee Ray back to life. As Chucky tries to locate Andy, the body count rises. Will Andy be able...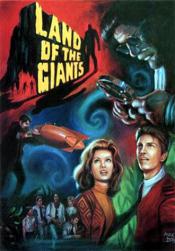 Land of the Giants
,
Harry Harris
(24 episodes, 1968-1970),
Sobey Martin
(21 episodes, 1968-1970),
Nathan Juran
(5 episodes, 1968-1970),
Irwin Allen
(1 episode, 1968),
Harmon Jones
(1 episode, 1969), 1970
A space flight crashes on earth, but it is not the same earth the ship was from. They have arrived to a land of giants....