Filmography from : Peter Marinker
Actor :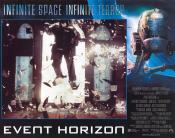 Event Horizon
,
Paul WS Anderson
(as Paul Anderson), 1997
...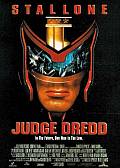 Judge Dredd
,
Danny Cannon
, 1995
The Year is 2139. The Planet Earth has changed into a virtually uninhabitable place called the "Cursed Earth". All of the Earth's population have crowded into the cities across the planet, now known as "Mega Cities". The crimes in these "Mega cities" became so violent and so powerful, that the regular justice system was powerless to contain, then it collapsed completely. But, a new Justice System came from the ashes, They were 3 justice systems...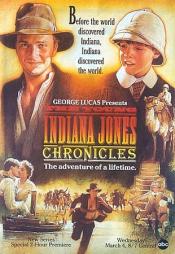 The Young Indiana Jones Chronicles
,
Carl Schultz
(21 episodes, 1992-1993),
Simon Wincer
(6 episodes, 1992-1993),
René Manzor
(2 episodes, 1992-1993),
Ellery Ryan
(2 episodes, 1992),
Bille August
(2 episodes, 1993),
Mike Newell
(2 episodes, 1993),
Vic Armstrong
(1 episode, 1992),
Terry Jones
(1 episode, 1992),
Jim O'Brien
(1 episode, 1992),
David Hare
(1 episode, 1993),
Joe Johnston
(1 episode, 1993),
Dick Maas
(1 episode, 1993),
Syd Macartney
(1 episode, 1993),
Peter MacDonald
(1 episode, 1993),
Gillies MacKinnon
(1 episode, 1993),
Deepa Mehta
(1 episode, 1993),
Gavin Millar
(1 episode, 1993),
Nicolas Roeg
(1 episode, 1993),
Michael Schultz
(1 episode, 1993),
Robert Young
(1 episode, 1993), 1993
The now legendary, almost mythical character of Indiana Jones once had a childhood. Every episode starts out with the elderly man that he is in the 1990's getting into a specific situation where he has to tell a story from his past. The stories go back to when he was ten years old and on a world tour with his father, and to his late-teens when he fought in World War I....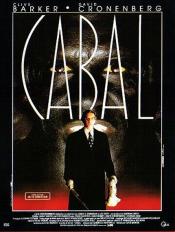 Nightbreed
,
Clive Barker
, 1990
A community of mutant outcasts of varying types and abilities attempts to escape the attention of a psychotic serial killer and redneck vigilantes with the help of a brooding young man who discovers them. Based on the novel "Cabal" by Clive Barker. ...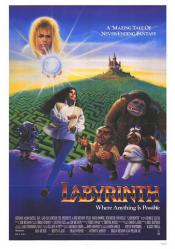 Labyrinth
,
Jim Henson
, 1986
15-year-old Sarah accidentally wishes her baby half-brother, Toby, away to the Goblin King Jareth who will keep Toby if Sarah does not complete his Labyrinth in 13 hours....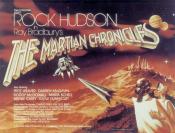 The Martian Chronicles
,
Michael Anderson
(3 episodes, 1980), 1980
Earth sends its first manned probe to Mars in 1999, and a jealous Martian murders the two astronauts when his wife has erotic dreams of meeting them. Members of a subsequent expedition are hypnotized into believing that they have landed in the childhood community of their leader and have been reunited with deceased family and friends, and they are poisoned by the Martians. Col. John Wilder leads a third expedition and learns that a chicken pox...