Filmography from : Peter Stormare
Actor :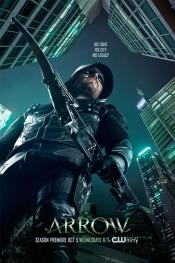 Arrow
,
James Bamford
(17 episodes, 2015-2020),
John Behring
(13 episodes, 2012-2016),
Glen Winter
(9 episodes, 2013-2020),
Michael Schultz
(8 episodes, 2012-2017),
Wendey Stanzler
(8 episodes, 2013-2018),
Gregory Smith
(7 episodes, 2015-2019),
Laura Belsey
(7 episodes, 2016-2019),
Guy Norman Bee
(6 episodes, 2012-2014),
Nick Copus
(6 episodes, 2013-2015),
Jesse Warn
(6 episodes, 2014-2017),
Gordon Verheul
(6 episodes, 2016-2019),
Antonio Negret
(5 episodes, 2015-2019),
Kristin Windell
(5 episodes, 2017-2019),
Thor Freudenthal
(4 episodes, 2014-2015),
Eagle Egilsson
(3 episodes, 2013),
Rob Hardy
(3 episodes, 2014-2016),
Dermott Downs
(3 episodes, 2015-2016),
Kevin Tancharoen
(3 episodes, 2016-2017),
Mark Bunting
(3 episodes, 2017-2018),
Ben Hernandez Bray
(3 episodes, 2017-2018),
Joel Novoa
(3 episodes, 2017-2018),
Tara Miele
(3 episodes, 2018-2020),
David Barrett
(2 episodes, 2012-2013),
Kenneth Fink
(2 episodes, 2012-2013),
Douglas Aarniokoski
(2 episodes, 2014-2015),
Mairzee Almas
(2 episodes, 2017-2018),
JJ Makaro
(2 episodes, 2017-2018),
Ken Shane
(2 episodes, 2017-2018),
Andi Armaganian
(2 episodes, 2018-2019),
Alexandra La Roche
(2 episodes, 2018),
David Ramsey
(2 episodes, 2019),
John Dahl
(1 episode, 2012),
David Grossman
(1 episode, 2012),
Vincent Misiano
(1 episode, 2012),
David Nutter
(1 episode, 2012),
Michael Offer
(1 episode, 2013),
Bethany Rooney
(1 episode, 2013),
Peter Leto
(1 episode, 2014),
Stephen Surjik
(1 episode, 2014),
Larry Teng
(1 episode, 2014),
Lexi Alexander
(1 episode, 2015),
John Badham
(1 episode, 2015),
Dwight H Little
(1 episode, 2015),
Charlotte Brändström
(1 episode, 2016),
Kevin Fair
(1 episode, 2016),
John F Showalter
(1 episode, 2016),
Mary Lambert
(1 episode, 2017),
Katie Cassidy
(1 episode, 2019),
Ruba Nadda
(1 episode, 2019),
Patia Prouty
(1 episode, 2019),
Marcus Stokes
(1 episode, 2019),
Avi Youabian
(1 episode, 2019), 2020
Les nouvelles aventures de Green Arrow/Oliver Queen, combattant ultra efficace issu de l'univers de DC Comics et surtout archer au talent fou, qui appartient notamment à la Justice League. Disparu en mer avec son père et sa petite amie, il est retrouvé vivant 5 ans plus tard sur une île près des côtes Chinoises. Mais il a changé : il est fort, courageux et déterminé à débarrasser Starling City de ses malfrats......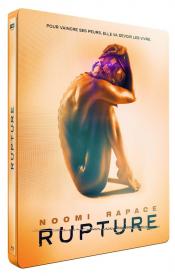 Rupture
,
Steven Shainberg
, 2016
Rupture follows Renee Morgan (Noomi Rapace), a single mom, who is deathly terrified of spiders. While in route to meet up with a friend, she is violently abducted by a group of strangers. After enduring intense yet strange questioning and examinations, some about her fear of spiders, Renee soon discovers that she is now the subject of an underground experiment. Her captors explain to her that she has a genetic abnormality that can potentially...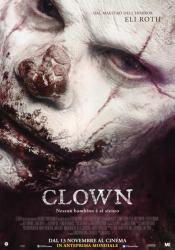 Clown
,
Jon Watts
, 2014
It's Jack's 10th birthday, but the clown has cancelled. His dad, Kent, finds an old clown suit in the attic and saves the party. But after the party is over, Kent has a problem… the suit won't come off. What starts as a joke quickly turns into a hellish nightmare. Kent can feel himself changing, and his desperate attempts to free himself just leave him in agonising pain. As the suit takes hold of his body, Kent slowly endures a brutal...
I Am Here
,
Anders Morgenthaler
, 2014
...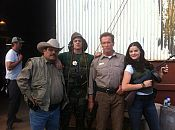 The Last Stand
,
Jee-woon Kim
(as Kim Jee-woon), 2013
...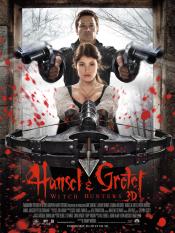 Hansel & Gretel: Witch Hunters
,
Tommy Wirkola
, 2013
In this spin on the fairy tale, Hansel & Gretel are now bounty hunters who track and kill witches all over the world. As the fabled Blood Moon approaches, the siblings encounter a new form of evil that might hold a secret to their past....
The Zero Theorem
,
Terry Gilliam
, 2013
A computer hacker whose goal is to discover the reason for human existence continually finds his work interrupted thanks to the Management; namely, they send a teenager and lusty love interest to distract him....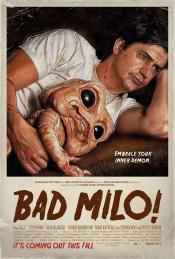 Bad Milo!
,
Jacob Vaughan
, 2013
Duncan is an average guy who works at an average office job. But he starts to get pains in his stomach whenever he feels stressed out. Things get worse every time he tries to just hide his stress, by burying it inside. It all comes to a head when that "stress" is turned in to an actual little beast that exits his body via his butt and takes revenge on the things that stress him out. But it soon starts to threaten the one thing he loves, his wife....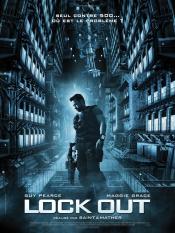 Lockout
,
James Mather
,
Steve Saint Leger
(as Stephen Saint Leger), 2012
A man wrongly convicted of conspiracy to commit espionage against the U.S. is offered his freedom if he can rescue the president's daughter from an outer space prison taken over by violent inmates....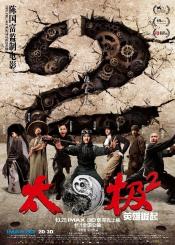 Tai ji 2: Ying xiong jue qi
,
Stephen Fung
(attached), 2012
Chinese steampunk martial arts blockbuster about the early years of Tai chi master Yang Luchan, the man who founded in the 19th century what has now become the most popular Tai Chi style in the world. The second instalment of the "Tai Chi" trilogy continues the journey of Yang Luchan, a gifted child with a fleshy growth on his forehead who helped save a village from a frightening army of steampunk soldiers bearing strange machines with the...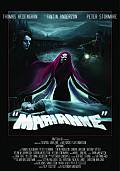 Marianne
,
Filip Tegstedt
, 2011
45-year-old Krister's wife, Eva, has just passed away in a car accident, and now he's alone with their 18-year-old daughter, Sandra, who hates his guts and a 6-month-old daughter he doesn't really know how to take care of. At night he's haunted by bad nightmares about what happened the night Eva died and guilt for the pain he's caused Sandra over the years as an absent father. He experiences visits in his sleep from a woman dressed in green,...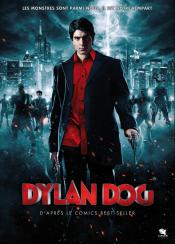 Dylan Dog: Dead of Night
,
Kevin Munroe
, 2010
The adventures of supernatural private eye, Dylan Dog, who seeks out the monsters of the Louisiana bayou in his signature red shirt, black jacket, and blue jeans....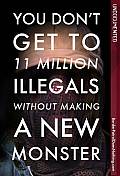 Undocumented
,
Chris Peckover
, 2010
A documentary crew accompany a group of illegal immigrants crossing the Border, but their plans run afoul when they are captured by a gang of sadistic radicals in New Mexico. ...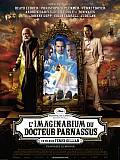 The Imaginarium of Doctor Parnassus
,
Terry Gilliam
, 2009
The Imaginarium of Doctor Parnassus is a fantastical morality tale, set in the present day. It tells the story of Dr Parnassus and his extraordinary 'Imaginarium', a travelling show where members of the audience get an irresistible opportunity to choose between light and joy or darkness and gloom. Blessed with the extraordinary gift of guiding the imaginations of others, Dr Parnassus is cursed with a dark secret. Long ago he made a bet with the...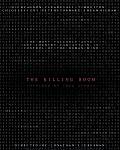 The Killing Room
,
Jonathan Liebesman
, 2009
...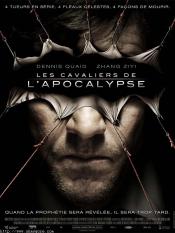 Horsemen
,
Jonas Åkerlund
, 2009
At home, hardened police detective Aidan Breslin (Quaid) has grown increasingly distant from his two young sons since the death of his wife. At work, he finds himself thrust into an investigation of perverse serial killings rooted in the Biblical prophecy of the Four Horsemen of the Apocalypse: The White Horseman, a master of deception and the unexpected leader hell-bent on conquest; The Red Horseman, a sharp-witted warrior intent on turning man...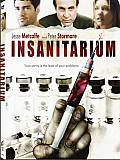 Insanitarium
,
Jeff Buhler
(as Jeff Bühler), 2008
Metcalfe will play a man who pretends to be crazy in order to save his sister (Sanchez) from being involuntarily hospitalized. Once inside the institute, the siblings discover that a doctor (Stormare) is using his patients like lab rats, forcing them to take a drug that turns them into flesh-eating psychopaths....
Premonition
,
Mennan Yapo
, 2007
...
Ekko
,
Anders Morgenthaler
, 2007
...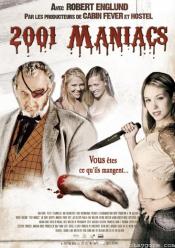 2001 Maniacs
,
Tim Sullivan
, 2005
...
The Brothers Grimm
,
Terry Gilliam
, 2005
...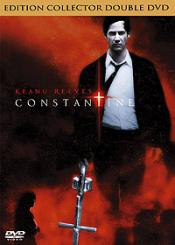 Constantine
,
Francis Lawrence
, 2005
John Constantine is approached by Det. Angela Dodson who needs his help to prove that her twin sister Isabel's death was not a suicide. The dead woman was a devout Catholic and Angela refuses to accept that she would have taken her own life. She's asked Constantine for help because he has a reputation for dealing with the mystical. In fact, he is a demon hunter whose sole purpose on Earth is to send demons back to the nether regions. John...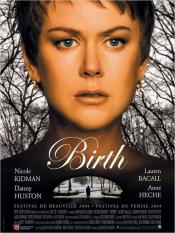 Birth
,
Jonathan Glazer
, 2004
...
Minority Report
,
Steven Spielberg
, 2002
In Washington, D.C., in the year 2054, murder has been eliminated. The future is seen and the guilty punished before the crime has ever been committed. From a nexus deep within the Justice Department's elite Pre-Crime unit, all the evidence to convict--from imagery alluding to the time, place and other details--is seen by "Pre-Cogs," three psychic beings whose visions of murders have never been wrong. It is the nation's most advanced crime...
Bruiser
,
George A Romero
, 2000
...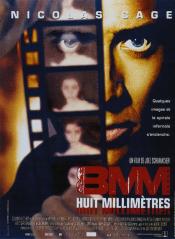 8MM
,
Joel Schumacher
, 1999
Private investigator Tom Welles is hired by the recently widowed Mrs. Christian who has found a startling pornographic film in her late husband's possessions. In the film a teenage girl is apparently killed and Welles is pretty sure it's a genuine snuff film. He takes the case, first going through records of runaways finally identifying the girl and learning that she may have run off to California. There he enters the seedy underworld of...
Armageddon
,
Michael Bay
, 1998
...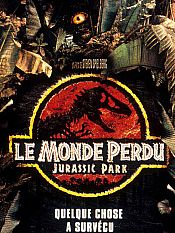 The Lost World: Jurassic Park
,
Steven Spielberg
, 1997
After a small girl is attacked by a small group of compsognathus, Ian Malcolm discovers that there is a second island full of a variety of dinosaurs. Dr. John Hammond decides to send four adventure to monitor the dinosaur's lifestyle before INGEN move forward in controlling the island. Ian Malcolm doesn't like the idea and wants to contact the other three members, but before he can contact them, he finds out that his girlfriend, Sarah Harding is...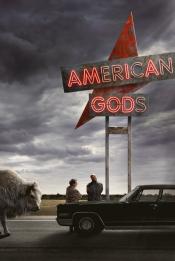 American Gods
,
David Slade
(3 episodes, 2017),
Adam Kane
(2 episodes, 2017),
Christopher J Byrne
(2 episodes, 2019),
Vincenzo Natali
(1 episode, 2017),
Floria Sigismondi
(1 episode, 2017),
Craig Zobel
(1 episode, 2017),
Paco Cabezas
(1 episode, 2019),
Deborah Chow
(1 episode, 2019),
Stacie Passon
(1 episode, 2019),
Salli Richardson-Whitfield
(1 episode, 2019),
Rachel Talalay
(1 episode, 2019),
Frederick EO Toye
(1 episode, 2019),
Tim Southam
(1 episode, 2020),
Mark Tinker
(1 episode, 2020), 7
Shadow is a man with a past. But now he wants nothing more than to live a quiet life with his wife and stay out of trouble. Until he learns that she's been killed in a terrible accident. Flying home for the funeral, as a violent storm rocks the plane, he is greeted by a strange man in the seat next to him. The man calls himself Mr. Wednesday, and he knows more about Shadow than is possible. He warns Shadow that a far bigger storm is coming. And...