Filmography from : Peter Vere Jones
Actor :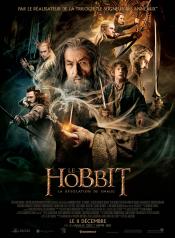 The Hobbit: The Desolation of Smaug
,
Peter Jackson
, 2013
The Dwarves, Bilbo and Gandalf have successfully escaped the Misty Mountains, and Bilbo has gained the One Ring. They all continue their journey to get their gold back from the Dragon, Smaug....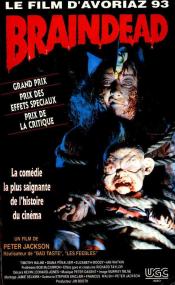 Braindead
,
Peter Jackson
, 1992
Lionel, a Mama's boy has the unwanted honor of having to look after his overbearingly evil mother. He ends up falling in love with a local woman who believes that they're destined together. In a moment of intentional sabotage of one of their dates, his mother is bitten by a mysterious creature that ends up zombifying her. It's only a matter of time before she rises from the dead a powerful, bloodthirsty zombie. It's only a matter of time before...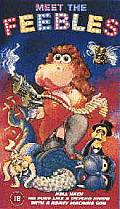 Meet the Feebles
,
Peter Jackson
, 1989
Heidi, the star of the "Meet The Feebles Variety Hour" discovers her lover Bletch, The Walrus, is cheating on her, and with all the world waiting for the show the assorted co-stars must contend with their own problems. These include drug addiction, extortion, robbery, disease, Drug dealing, and even murder. While this is happening the love between two of the stars is threatened by the devious Trevor the Rat, who wishes to exploit the young...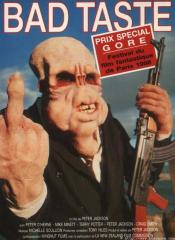 Bad Taste
,
Peter Jackson
, 1987
The population of a small town disappears and is replaced by aliens that chase human flesh for their intergalactic fast-food chain....