PHASMA EX MACHINA (2010)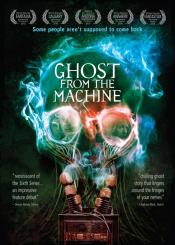 What would you do to bring someone back? How far would you go? Phasma Ex Machina explores the grey area between life and death and how science may be the bridge between the two. A young man named Cody, tasked with raising his younger brother, James, after the death of their parents, plunges himself into the murky science of the supernatural. Ignoring his responsibilities as a caretaker, Cody invents a machine he intends to be a conduit to the other side. In his pursuit to build the device, he befriends an affable electrical engineer named Tom who has his own tale of love and loss. Cody eventually reaches an unintended level of success that not only threatens his safety, but also the well-being of James and Tom. He quickly learns that the supernatural isn't all that super and human nature can even be worse.
Original Title : PHASMA EX MACHINA
Director(s) :
Matt Osterman
Writer(s) :
Matt Osterman
Year : 2010
Country : USA
Langage : English
Coulor : Color
Aka(s) :
Ghost from the Machine - USA (new title)
Actors :
Sasha Andreev - Cody
Michelle Bergh - Emily Conlee - Ghost
Lynette Biunno - Cody and James's Mother
Matthew Feeney - Tom
Emily Fradenburgh - Becca
Bill Gorman - Mr. Kravitch
Ted Hall - Cutter
Mari Harris - Principal
Max Hauser - James
Katrina Hawley - Tom's Wife
Ellen Karsten - Jess
Gary David Keast - Cody & James's Father
Laurie King - Mrs. Conlee
Daniel Sjerven - Police Officer
Joel Thingvall - Jeff the Blogger
Carol Vnuk - Mother Kravitch
Corey Walton - CPS Agent
Jim Westcott - Science Teacher

No comments.
All informations are coming from http://www.imdb.com
This page has been seen 893 times.