Filmography from : Philip Tan
Actor :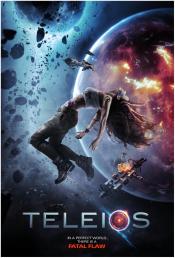 Teleios
,
Ian Truitner
(DGA), 2017
The crew of the ship Teleios, comprised of genetically modified humans, is sent to retrieve the cargo from a mining ship adrift in deep space. It is suspected the crew brutally killed each other, but the reasons unknown. However, when they investigate the crew of Teleios find there are two survivors, one member of the crew and an artificial life form unit. The memory of the AI unit appears to have been erased and Travis O'Neill refuses to talk....
Planet of the Apes
,
Tim Burton
, 2001
...
Lethal Weapon 4
,
Richard Donner
, 1998
...
Batman
,
Tim Burton
, 1989
...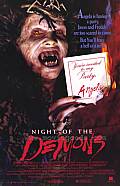 Night of the Demons
,
Kevin Tenney
(as Kevin S Tenney), 1988
Ten teens decide to have a party at an abandoned funeral parlor called Hull House. Hull House is on a strip of land rumored to be unclean and unfit for human inhabitance. The house has a nasty history to it including a the Hull family being murdered. After the ten kids enter the house they decide to have a séance. After an attempt for the séance they awaken a demon that lives in the basement. It possesses one of the girls then from her...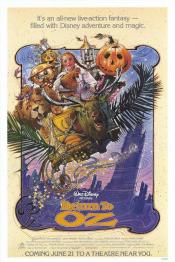 Return to Oz
,
Walter Murch
, 1985
Dorothy, saved from a psychiatric experiment by a mysterious girl, is somehow called back to Oz when a vain witch and the Nome King destroy everything that makes the magical land beautiful....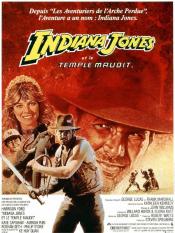 Indiana Jones and the Temple of Doom
,
Steven Spielberg
, 1984
Set in 1935, a professor, archaeologist, and legendary hero by the name of Indiana Jones is back in action in his newest adventure. But this time he teams up with a night club singer named Wilhelmina "Willie" Scott and a twelve-year-old boy named Short Round. They end up in an Indian small distressed village, where the people believe that evil spirits have taken all their children away after a sacred precious stone was stolen! They also...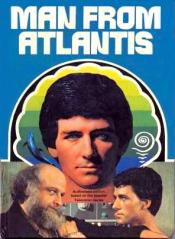 Man from Atlantis
,
David Moessinger
(2 episodes, 1977-1978),
Virgil W Vogel
(2 episodes, 1977),
Edward M Abroms
(1 episode, 1977),
Reza Badiyi
(1 episode, 1977),
Richard Benedict
(1 episode, 1977),
Dann Cahn
(1 episode, 1977),
Barry Crane
(1 episode, 1977),
Marc Daniels
(1 episode, 1977),
Robert Douglas
(1 episode, 1977),
Charles S Dubin
(1 episode, 1977),
Harry Harris
(1 episode, 1977),
Lee H Katzin
(1 episode, 1977),
Michael O'Herlihy
(1 episode, 1977),
Dennis Donnelly
(1 episode, 1978),
Paul Krasny
(1 episode, 1978), 1978
Mark Harris is the lone survivor of the legendary sunken continent of Atlantis. Having adapted to life underwater, Mark possesses webbed hands, light-sensitive eyes, and the ability to swim at low depths in the sea for long periods. He draws strength from water and can overpower most ordinary men. Mark assists an institute for undersea research operated by his human friends, Dr. Elizabeth Merrill and C.W. Crawford, and joins Dr. Merrill in...