Filmography from : Philip Wylie
Writer :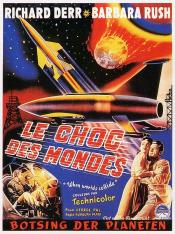 When Worlds Collide
,
Rudolph Maté
, 1951
As a new star and planet hurtle toward a doomed Earth, a small group of survivalists frantically work to complete the rocket which will take them to their new home....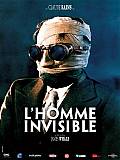 The Invisible Man
,
James Whale
, 1933
A mysterious man, whose head is completely covered in bandages, wants a room. The proprietors of the pub aren't used to making their house an inn during the winter months, but the man insists. They soon come to regret their decision. The man quickly runs out of money, and he has a violent temper besides. Worse still, he seems to be some kind of chemist and has filled his room with messy chemicals, test tubes, beakers and the like. When they try...
Island of Lost Souls
,
Erle C Kenton
, 1932
After his ship goes down, Edward Parker is rescued at sea. Parker gets into a fight with Captain Davies of the Apia and the Captain tosses him overboard while making a delivery to the tiny tropical island of Dr. Moreau. Parker discovers that Moreau has good reason to be so secretive on his lonely island. The doctor is a whip-cracking task master to a growing population of his own gruesome human/animal experiments. He does have one prize result,...