PROMETHEUS 

(2012)

A team of explorers discover a clue to the origins of mankind on Earth, leading them on a journey to the darkest corners of the universe. There, they must fight a terrifying battle to save the future of the human race.




Titre original : PROMETHEUS 

Genre(s) : Adventure, Mystery, Sci-Fi

Durée : 124 min Année : 2012Pays : USA | UK Langue(s) : English | Scottish Gaelic Couleur : Color Ratio : 235 : 1

Son : Dolby Digital| Datasat| Dolby Surround 71

Sortie France : 2012-05-30Sortie US : 2012-06-08

Autre(s) Titre(s) :
Argentina - Prometeo
Azerbaijan - Prometey
Bulgaria (Bulgarian title) - Прометей
Brazil - Prometheus
China (Mandarin title) - Puluomixiusi
Czech Republic - Prometheus
Germany - Prometheus - Dunkle Zeichen
Denmark - Prometheus
Spain - Prometheus
France - Prometheus
Georgia - Prometeusi
Greece (alternative transliteration) - Promitheas
Greece - Προμηθέας
Hong Kong (Cantonese title) - Poulomaisausi
Croatia - Prometej
Hungary - Prometheus
Italy - Prometheus
Japan - Purometeusu
South Korea - Peurometeuseu
Lithuania - Prometejas
Latvia - Prometejs
Mexico - Prometeo
Peru - Prometeo
Poland - Prometeusz
Portugal - Prometheus
Romania - Prometeus
Serbia - Prometej
Russia - Прометей
Slovenia - Prometej
Turkey (Turkish title) - Prometheus
Taiwan - Puluomixiusi
Ukraine - Прометей
USA (working title) - Untitled Alien Prequel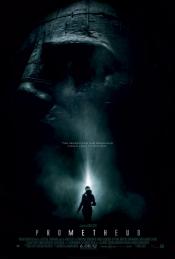 - VOS COMMENTAIRES (ancienne version pour ceux qui n'ont pas de compte Facebook) -

Attention, vous laissez des commentaires sur le film et non sur la critique ou le site.
Tout commentaire injurieux, raciste ou déplacé sera supprimé par la rédaction.


samael666
- 20/09/2012 à 21:39
# 5
je devrais me relire avant de poster des messages :))

samael666
- 20/09/2012 à 21:30
# 4
Merde , je vais finir par aimer un film cette année, mais certainement pas celui-ci, quel désappointement .Tous mes proches m'ont dit que c'était proche du navet, bon moi je me suis dit non je vais aimé ça quand même et me faire ma propre idée, les critiques jusqu'alors assez partagées, un peu comme pour Terminator 4 , ça fait deux ans que je l'attends avec impatience.
Mais non j'ai déchanté assez vite lors du visionnement , très bonne idée de départ, alien vraiment cool et tout, la première partie reste quand même intéressante, a part quelques maquillages douteux en particulier celui du vieux Weyland et tout est un peu trop clinquant a mon gout , mais la deuxième moitié du film lors du rembarquement, aïe on tombe vraiment dans une grosse série b de luxe qui tombe parfois dans le ridicule et une fin totalement merdique, pour un réalisateur de ce calibre c'est carrément insultant , attentes peut-être trop élevées pour ma part et je suis pas le seul, reste de très belles images sans plus.
Sa note:
5/10
DEIMOS
- 02/08/2012 à 12:25
# 3
J'en attendais beaucoup de ce film et finalement,je suis sortis du ciné avec beaucoup de question en tête et un arrière gout d'inachever!Beaucoup de bla bla pour peu d'action finalement....
Cannibalor
- 06/06/2012 à 14:44
# 2
En effet beaucoup de questions et pas toutes les réponses qu'un fan attend; malheureusement, quelques nouveaux élements qui m'ont déplut (la révélation sur le "space - jockey", je m'en serais bien passé)... Mais un sacré pied devant tant d'action et de bestioles visqueuses! Et n'oublions pas deux scènes absolument géniales au niveau horreur! Je ne spoilerais pas, mais le film vaut quand même le coup selon moi, même s'il n'est pas la bombe que j'attendais!
Sa note:
8/10
Alias
- 30/05/2012 à 08:14
# 1
C'est très étrange, tout ça.
Surtout venant de la part d'un type comme Damon Lindelof qui, rappelons-le, a co-écrit Lost, une série qui posait des millions de questions intéressantes... et n'en répondait à aucune.
Les Texans ont l'habitude de dire "Remember Alamo".
Moi, c'est "Remember Lost".
Et aussi "Remember Alias" pour JJ Abrahams.
Il ne participe pas à ce projet, mais c'est lui qui a infecté Lindelof. Il lui a pondu un truc dans la bouche et depuis, Lindelof n'écrit plus que des questions, jamais de réponses.
A fuir. Dans une salle de ciné, on ne vous entend pas hurler de rage devant un film massacré.
Laissez votre commentaire
Toutes les informations proviennent du site http://www.imdb.com
Cette page a été vue 8602 fois.