Filmography from : Queen Latifah
Actor :
L'Âge de glace : Les Lois de l'univers
,
Michael Thurmeier
,
Galen T Chu
(co-director) (as Galen Tan Chu), 2016
...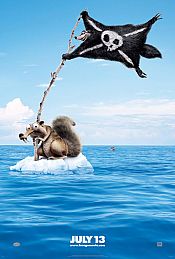 L'Âge de glace 4 : La Dérive des continents
,
Steve Martino
,
Michael Thurmeier
, 2012
...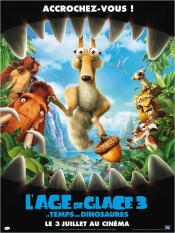 L'Âge de glace 3 : Le Temps des dinosaures
,
Carlos Saldanha
,
Michael Thurmeier
(co-director) (as Mike Thurmeier) (co-directed by), 2009
...
Le secret de Lily Owens
,
Gina Prince-Bythewood
, 2008
Set in South Carolina in 1964, this is the tale of Lily Owens a 14 year-old girl who is haunted by the memory of her late mother. To escape her lonely life and troubled relationship with her father, Lily flees with Rosaleen, her caregiver and only friend, to a South Carolina town that holds the secret to her mother's past. Taken in by the intelligent and independent Boatwright sisters, Lily finds solace in their mesmerizing world of beekeeping....
L'Âge de glace 2
,
Carlos Saldanha
, 2006
Manny, Sid, and Diego discover that the Ice Age is coming to an end, and join everybody for a journey to higher ground. On the trip, they discover that Manny, in fact, is not the last of the wooly mammoths....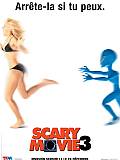 Scary Movie 3
,
David Zucker
, 2003
This freewheeling parody tosses horror movies, Eminem, "The Matrix", and much more into a cinematic blender. "Scary Movie 3" centers around Cindy (Anna Faris, Lost in Translation), a bubble-headed young newscaster who believes that a deadly videotape has some mysterious connection to the aliens who've been making crop circles in the cornfield of a local farmer (Charlie Sheen, Young Guns), whose brother (Simon Rex) hopes to win a local rap...