Filmography from : Rachel Sterling
Actor :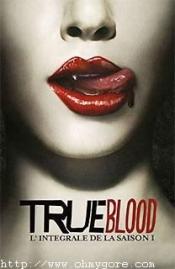 True Blood
,
Michael Lehmann
(15 episodes, 2008-2013),
Scott Winant
(13 episodes, 2008-2014),
Daniel Minahan
(8 episodes, 2008-2012),
Howard Deutch
(5 episodes, 2013-2014),
John Dahl
(4 episodes, 2008-2010),
Michael Ruscio
(4 episodes, 2009-2013),
Anthony Hemingway
(3 episodes, 2008-2013),
Alan Ball
(3 episodes, 2008),
Lesli Linka Glatter
(3 episodes, 2010-2012),
David Petrarca
(3 episodes, 2010-2012),
Romeo Tirone
(3 episodes, 2011-2013),
Stephen Moyer
(3 episodes, 2012-2014),
Daniel Attias
(3 episodes, 2012-2013),
Nick Gomez
(1 episode, 2008),
Nancy Oliver
(1 episode, 2008),
Marcos Siega
(1 episode, 2008),
Michael Cuesta
(1 episode, 2009),
Adam Davidson
(1 episode, 2009),
Jeremy Podeswa
(1 episode, 2011),
Gregg Fienberg
(1 episode, 2014),
Simon Jayes
(1 episode, 2014),
Angela Robinson
(1 episode, 2014),
Lee Rose
(1 episode, 2014),
Jesse Warn
(1 episode, 2014), 2014
The series follows Sookie Stackhouse, a barmaid living in Louisiana who can read people's minds, and how her life is turned upside down when the Vampire Bill, walks into her place of employment two years after vampires 'came out of the coffin' on national television....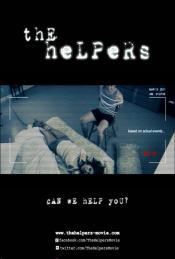 The Helpers
,
Chris Stokes
(as Christopher B Stokes), 2012
Seven friends, three couples (Claire, Todd, Jordan, Brandy, Ryan and Anna, and their tag along Phil) from Sacramento California all decide to go on a trip to Las Vegas. Phil decides to document their entire trip because his girlfriend Julia wasn't able to make it. All seems fun until they hit a detour/road block. A couple hours of lost driving later, both of the back tires on the truck are blown out! After some moments of confusion and...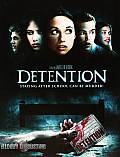 Detention
,
James DR Hickox
, 2010
A group of high school students are sent to after-school Detention for unexplained reasons. There, the teenagers find themselves abandoned and locked in the classroom after their detention teacher leaves, then mysteriously disappears. With night slowly approaching, a thunder storm builds outside. The heavy rain and lightning causes a massive power failure throwing the school into total darkness. Then, strange, haunting images of Ghosts begin to...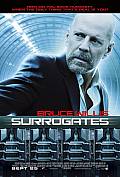 Surrogates
,
Jonathan Mostow
, 2009
Set in a futuristic world where humans live in isolation and interact through surrogate robots, a cop (Willis) is forced to leave his home for the first time in years in order to investigate the murders of others' surrogates....