Filmography from : Ralph Bates
Actor :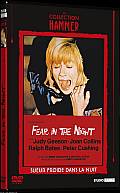 Fear in the Night
,
Jimmy Sangster
, 1972
A young woman recovering from a nervous breakdown moves with her husband to a boys' school, but finds herself being terrorized by a mysterious one-armed man - and nobody believes her....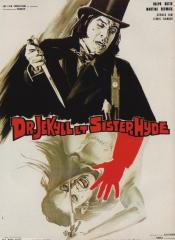 Dr Jekyll & Sister Hyde
,
Roy Ward Baker
, 1971
Dr. Henry Jekyll, in attempting to find a toxin that will wipe out all common diseases, accidentally stumbles upon a formula that transforms him into a gorgeous but evil woman. He needs female hormones for his experiments, so a number of London women meet bloody deaths. ...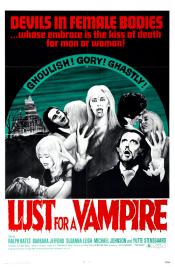 Lust for a Vampire
,
Jimmy Sangster
, 1971
In 1830, forty years to the day since the last manifestation of their dreaded vampirism, the Karnstein heirs use the blood of an innocent to bring forth the evil that is the beautiful Mircalla - or as she was in 1710, Carmilla. The nearby Finishing School offers rich pickings not only in in the blood of nubile young ladies but also with the headmaster who is desperate to become Mircalla's disciple, and the equally besotted and even more foolish...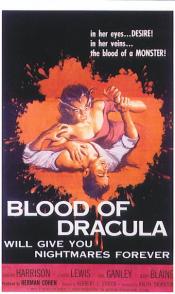 Taste the Blood of Dracula
,
Peter Sasdy
, 1970
...