Filmography from : Ray Paisley
Actor :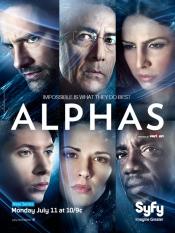 Alphas
,
Nick Copus
(6 episodes, 2011-2012),
Matthew Hastings
(3 episodes, 2012),
Leslie Libman
(2 episodes, 2011-2012),
J Miller Tobin
(2 episodes, 2011-2012),
Jack Bender
(1 episode, 2011),
Karen Gaviola
(1 episode, 2011),
Kevin Hooks
(1 episode, 2011),
Jeffrey G Hunt
(1 episode, 2011),
Constantine Makris
(1 episode, 2011),
John F Showalter
(1 episode, 2011),
Michael W Watkins
(1 episode, 2011),
Mairzee Almas
(1 episode, 2012),
Allan Kroeker
(1 episode, 2012),
Omar Madha
(1 episode, 2012),
Michael Nankin
(1 episode, 2012), 2012
When a witness is inexplicably murdered in a locked room at a federal courthouse, Dr. Lee Rosen is put on the case. He leads a team of "Alphas", human beings with enhanced abilities due to differences in their brain structure: Gary Bell, a highly functioning autistic with an ability to process information that rivals most computers; Bill Harken, a former FBI agent who can amp up his "fight or flight" reflex, giving him extraordinary strength for...
Memory Run
,
Allan A Goldstein
, 1995
The year is 2015, and big brother is everywhere. The search for immortality is over. Science has finally achieved the impossible, undermining the most basic aspect of life: that Mind, Body, and Soul must be one, Those who benefit from this new technology will wake up to a new and youthful beginning - the rest of humankind must live a bad dream and wake up to a living nightmare that goes beyond life, beyond death, and beyond redemption....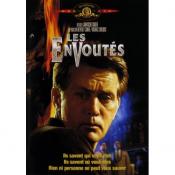 The Believers
,
John Schlesinger
, 1987
After the death of his wife, police psychiatrist Cal Jamison moves to New York. There he has to help in the investigation of the murder of two youths, who seem to have been immolated during a cult ritual. Jamison believes it's been Voodoo and, ignoring the warnings of his housekeeper, enters the scenery and soon gets under their influence. They try to get him to sacrifice his own son....