Filmography from : Ray Quiroga
Actor :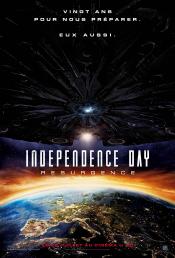 Independence Day: Resurgence
,
Roland Emmerich
, 2016
We always knew they were coming back. After 'Independence Day' redefined the event movie genre, the next epic chapter delivers global spectacle on an unimaginable scale. Using recovered alien technology, the nations of Earth have collaborated on an immense defense program to protect the planet. But nothing can prepare us for the aliens' advanced and unprecedented force. Only the ingenuity of a few brave men and women can bring our world back...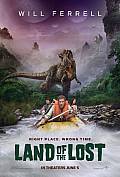 Le monde (presque) perdu
,
Brad Silberling
, 2009
Space-time vortexes suck. Will Ferrell stars as has-been scientist Dr. Rick Marshall, sucked into one and spat back through time. Way back. Now, Marshall has no weapons, few skills and questionable smarts to survive in an alternate universe full of marauding dinosaurs and fantastic creatures from beyond our world—a place of spectacular sights and super-scaled comedy known as the Land of the Lost. Sucked alongside him for the...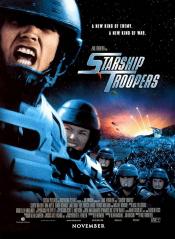 Starship Troopers
,
Paul Verhoeven
, 1997
Set on the future earth, Johnny rico is a young student dating a girl named Carmen. When Carmen decides to join the military in order to become a class citizen (citizenship is only achieved through serving your country), Johnny follows and joins as well. He soon realizes that he joined for the wrong reasons but just as he is about to quit, an asteroid that originated from the orbit of planet "klendathu" hits Buenos Aires (his home town) and...