Filmography from : Ray Stevenson
Actor :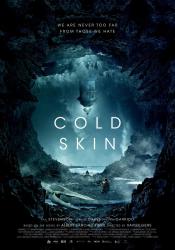 Cold Skin
,
Xavier Gens
, 2017
On the edge of the Antarctic Circle, a ship approaches a desolate island far from all shipping lanes. On board is a young man, on his way to assume the post of weather observer, to live in solitude at the end of the earth. But on shore he finds no trace of the man whom he has been sent to replace, just a deranged castaway who has witnessed a horror he refuses to name. For the next twelve months his entire world will consist of a deserted...
Black Sails
,
Steve Boyum
(7 episodes, 2015-2017),
Alik Sakharov
(7 episodes, 2015-2017),
Lukas Ettlin
(5 episodes, 2015-2017),
Stefan Schwartz
(3 episodes, 2015-2016),
Neil Marshall
(2 episodes, 2014),
Sam Miller
(2 episodes, 2014),
Marc Munden
(2 episodes, 2014),
TJ Scott
(2 episodes, 2014),
Clark Johnson
(2 episodes, 2015),
Michael Nankin
(1 episode, 2015),
Rob Bailey
(1 episode, 2016),
Uta Briesewitz
(1 episode, 2017),
Marc Jobst
(1 episode, 2017),
Roel Reiné
(1 episode, 2017),
Jonathan E Steinberg
(1 episode, 2017), 2017
Captain Flint and his pirates, twenty years prior to Robert Louis Stevenson's classic "Treasure Island"....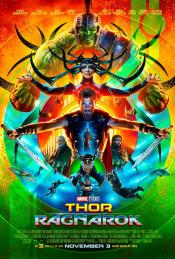 Thor: Ragnarok
,
Taika Waititi
, 2017
Privé de son puissant marteau, Thor est retenu prisonnier sur une lointaine planète aux confins de l'univers. Pour sauver Asgard, il va devoir lutter contre le temps afin d'empêcher l'impitoyable Hela d'accomplir le Ragnarök – la destruction de son monde et la fin de la civilisation asgardienne. Mais pour y parvenir, il va d'abord devoir mener un combat titanesque de gladiateurs contre celui qui était autrefois son allié au...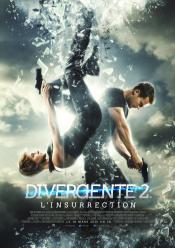 Insurgent
,
Robert Schwentke
, 2015
One choice can transform you-or it can destroy you. But every choice has consequences, and as unrest surges in the factions all around her, Tris Prior must continue trying to save those she loves--and herself--while grappling with haunting questions of grief and forgiveness, identity and loyalty, politics and love. Tris's initiation day should have been marked by celebration and victory with her chosen faction; instead, the day ended with...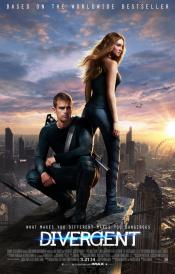 Divergent
,
Neil Burger
, 2014
Beatrice Prior, a teenager with a special mind, finds her life threatened when an authoritarian leader seeks to exterminate her kind in her effort to seize control of their divided society. ...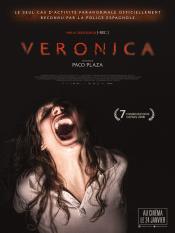 Dexter
,
John Dahl
(16 episodes, 2008-2013),
Steve Shill
(13 episodes, 2006-2013),
Keith Gordon
(10 episodes, 2006-2013),
Marcos Siega
(9 episodes, 2007-2009),
Ernest R Dickerson
(9 episodes, 2008-2013),
Romeo Tirone
(6 episodes, 2009-2013),
Michael Cuesta
(5 episodes, 2006),
Tony Goldwyn
(4 episodes, 2006-2007),
SJ Clarkson
(3 episodes, 2009-2011),
Stefan Schwartz
(3 episodes, 2011-2013),
Robert Lieberman
(2 episodes, 2006),
Nick Gomez
(2 episodes, 2007),
Tim Hunter
(2 episodes, 2008-2009),
Michael Lehmann
(2 episodes, 2011-2012),
Holly Dale
(2 episodes, 2012-2013),
Alik Sakharov
(2 episodes, 2012-2013),
Adam Davidson
(1 episode, 2006),
Jeremy Podeswa
(1 episode, 2007),
Brian Kirk
(1 episode, 2009),
Milan Cheylov
(1 episode, 2010),
Seith Mann
(1 episode, 2011),
Michael C Hall
(1 episode, 2013), 2013
During the day, Dexter Morgan is a jovial employee in the Miami Metropolitan Police Department's crime lab, but his meticulously crafted life masks his true nature. In reality Dexter is a disciplined and murderous psychopath (a self-admitted "monster"), and he slakes his blood lust at night by carefully killing the serial killers he tracks down during the day. Based on the novels (Darkly Dreaming Dexter, Dearly Devoted Dexter and Dexter in the...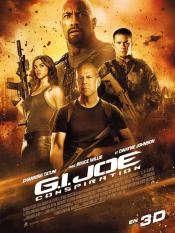 G.I. Joe: Retaliation
,
Jon M Chu
, 2013
Framed for crimes against the country, the G.I. Joe team is terminated by the President's order, and the surviving team members face off against Zartan, his accomplices, and the world leaders he has under his influence....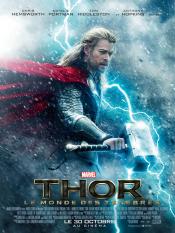 Thor: The Dark World
,
Alan Taylor
, 2013
Thor battles an ancient race of Dark Elves led by the vengeful Malekith who threatens to plunge the universe back into darkness after the events of Avengers....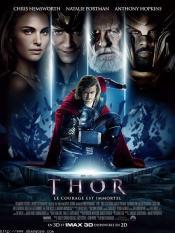 Thor
,
Kenneth Branagh
, 2011
Thor spans the Marvel Universe from present day Earth to the realm of Asgard. At the center of the story is the mighty Thor, a powerful but arrogant warrior whose reckless actions reignite an ancient war. Thor is cast down to Earth by his father Odin and is forced to live among humans. A beautiful, young scientist, Jane Foster (Portman), has a profound effect on Thor, as she ultimately becomes his first love. It's while here on Earth that Thor...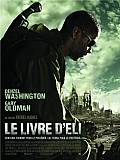 The Book of Eli
,
Albert Hughes
(as The Hughes Brothers),
Allen Hughes
(as The Hughes Brothers), 2010
A post-apocalyptic tale, in which a lone man fights his way across America in order to protect a sacred book that holds the secrets to saving humankind....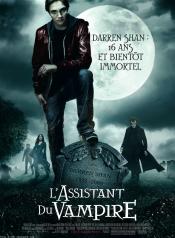 Cirque du Freak: The Vampire's Assistant
,
Paul Weitz
, 2009
A young boy named Darren Shan meets a mysterious man at a freak show who turns out to be a Vampire. After a series of events Darren must leave his normal life and go on the road with the Cirque Du Freak and become a Vampire....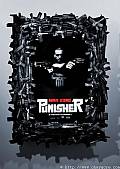 Punisher: War Zone
,
Lexi Alexander
, 2008
Infamous vigilante, anti-hero Frank Castle (Ray Stevenson) is six years into his vengeance driven zeal as the Punisher when he brutally assaults a "beat the rap" party for notorious mob boss Gaitano Cesare. During the course of the massacre, he hideously disfigures overeager gangster Billy Russoti (Dominic West) and murders a mafia lackey who turns out to be an undercover FBI agent. Agent Paul Budiansky (Colin Salmon), the ex-partner of the...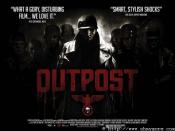 Outpost
,
Steve Barker
, 2008
...
King Arthur
,
Antoine Fuqua
, 2004
...