Filmography from : Rebecca Romijn
Actor :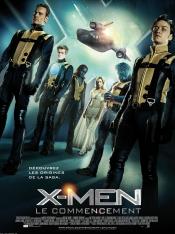 X: First Class
,
Matthew Vaughn
, 2011
...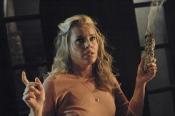 Possessing Piper Rose
,
Kevin Fair
, 2011
Joanna and Ben Maxwell's dream of adopting a child comes true when a sympathetic but mysterious agent places with them a darling four-year-old girl named Piper. But these new parents are plagued by a series of inexplicable and unnerving occurrences, including visions of Piper's long-dead birth mother, and the chilling truth of Piper's past comes to light. Even more horrifying is what the future holds for the little girl and for her new...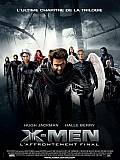 X-Men: The Last Stand
,
Brett Ratner
, 2006
...
The Punisher
,
Jonathan Hensleigh
, 2004
After a undercover operation where Bobby Saint, son of corrupt businessman Howard Saint, is killed. FBI agent Frank Castle retires. Howard Saint holding Castle responsible for the death of his son butchers Franks family during a family reunion and leaves Frank for dead. Burnt out and taunted by memories of his murdered family, Frank sets out to avenge his family, and he becomes a judge, jury and executioner known as "The Punisher", as Castle...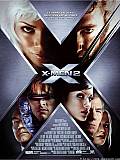 X2
,
Bryan Singer
, 2003
Mutants continue their struggle against a society that fears and distrusts them. Their cause becomes even more desperate following an incredible attack by an as yet undetermined assailant possessing extraordinary abilities. The shocking attack renews the political and public outcry for a Mutant Registration Act and an anti-mutant movement now led by William Stryker, a wealthy former Army Commander who is rumored to have experimented on...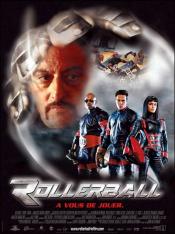 Rollerball
,
John McTiernan
, 2002
Johnathan Cross, a lover of extreme sports, is recruited by Alexi Petrovich to star in his sportive invention, Rollerball. Johnathan accepts and learns the ropes of Rollerball: The players are on Rollerblades, trying to bring a heavy metal ball into a high goal. Also, there are motorcyclists around to bring momentum to the players. Oh yes, and there are no rules in the game. During his skyrocketing career, Johnathan has to experience what Alexi...
X-Men
,
Bryan Singer
, 2000
...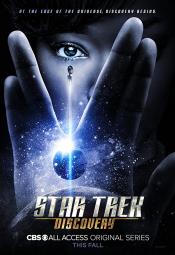 Star Trek: Discovery
,
Olatunde Osunsanmi
(8 episodes, 2017-2020),
Jonathan Frakes
(6 episodes, 2018-2020),
Douglas Aarniokoski
(4 episodes, 2017-2020),
Hanelle M Culpepper
(3 episodes, 2018-2020),
David Barrett
(2 episodes, 2017-2019),
Lee Rose
(2 episodes, 2017-2019),
Akiva Goldsman
(2 episodes, 2017-2018),
TJ Scott
(2 episodes, 2018-2019),
Maja Vrvilo
(2 episodes, 2019-2020),
Christopher J Byrne
(1 episode, 2017),
Adam Kane
(1 episode, 2017),
John Scott
(1 episode, 2017),
David Semel
(1 episode, 2017),
David Solomon
(1 episode, 2018),
Marta Cunningham
(1 episode, 2019),
Alex Kurtzman
(1 episode, 2019),
Jon Dudkowski
(1 episode, 2020), 7
Ten years before Kirk, Spock and the Enterprise, the USS Discovery discovers new worlds and lifeforms as one Starfleet officer learns to understand all things alien....