Filmography from : Reggie Bannister
Actor :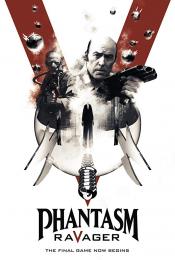 Phantasm 5
,
David Hartman
, 2016
Reggie is wandering through the desert seeking out his friend Mike and the evil The Tall Man. Along his journey, he is hunted down by the dangerous spheres and stumbles upon the gorgeous Dawn. Out of the blue, he finds himself in an institution with Mike explaining that he has dementia and then in another dimension. Where is Mike?...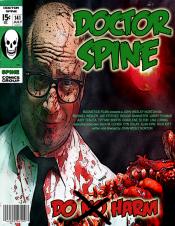 Doctor Spine
,
John Wesley Norton
, 2015
Doctor Spine is a comic-book-styled horror hybrid film. Sometimes the past is best left forgotten. Meet Doctor Spine, a meek chiropractor with a very dark past that comes back to haunt him. Watch as a life spent helping other spirals downward into a miasma of madness. Experience the horror, the exhilaration, the simple joy of seeing a mild mannered health professional go wacko!...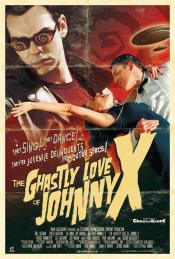 The Ghastly Love of Johnny X
,
Paul Bunnell
, 2012
THE GHASTLY LOVE OF JOHNNY X is a truly mad concoction – a mesmerizing big screen spectacular! JOHNNY X and his rebellious gang of juvenile delinquents from outer space (called the Ghastly Ones) have been banished to planet Earth until they can pay for their crimes. The Ghastly Ones are in hot pursuit of a mysterious femme fatale named BLISS, who has stolen their most prized possession—a strange suit with magical powers known as the...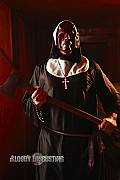 Bloody Bloody Bible Camp
,
Vito Trabucco
, 2012
...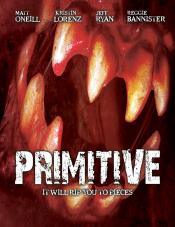 Primitive
,
Benjamin Cooper
, 2011
...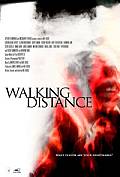 Psychic Experiment
,
Mel House
, 2010
A idyllic, small, self-sufficient community. On the surface, it seems like the perfect neighborhood. Everything you could possibly need is within walking distance. But... the pastoral exterior conceals a dark past and an even darker secret. As a group of individuals - each with their own ties and agendas with the town and each other - converges on the enclave, strange things begin to happen. Very strange things. Strange enough to test - and then...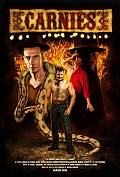 Carnies
,
Brian Corder
, 2010
Carnies follows a traveling sideshow in 1936, when the workers set up their oddities and illusions in another town hit by the Dust Bowl. However, this town is different, as a sinister force begins to kill off the carnies one-by-one. Detective Ellison (Reggie Bannister of 'Phantasm') is put on the case and looks at several of the carnies, including the mysterious carnival owner, Helen (Denise Gosset); the strong man, Virgil (Chris Staviski...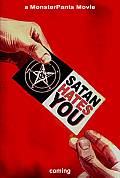 Satan Hates You
,
James Felix McKenney
, 2010
A homicidal maniac driven by demons buried deep within his soul, and Wendy (Christine Spencer), a young girl who lives life fast and hard without a second's thought to the consequences. Their separate paths will eventually cross, but will it be on the road to salvation or the highway to hell?...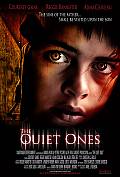 The Quiet Ones
,
Amel J Figueroa
, 2010
A young man's rapid descent into madness, fueled by memories of a distant past of painful family experiences. A disturbed young man named Michael (Ciesielski) believes a normal relationship in the form of a blossoming new love interest named Isabel (Bee) may save him from his own demons, only to find that recurring nightmares and memories of the past that center around his abusive father (Gains) are too strong for any one love to quiet....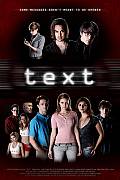 Text
,
Brian McCulley
, 2008
Four friends search for the answers to a series of deadly text messages killing students at their high school....
The Rage
,
Robert Kurtzman
, 2007
...
Sigma Die!
,
Michael Hoffman Jr
, 2007
...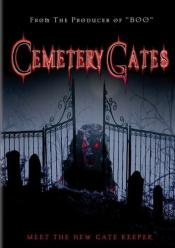 Cemetery Gates
,
Roy Knyrim
, 2006
...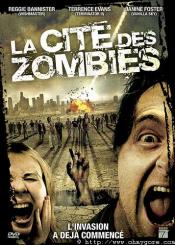 Last Rites
,
Duane Stinnett
, 2006
When a meteorite containing a zombie-spawning spore crashes in the City of Angels, the survivors of the impact must put aside their differences in order to fend off the flesh-eating masses in this tale of urban apocalypse starring Phantasm's Reggie Bannister. As two rival gangs converge on an empty Los Angeles warehouse, the stage is set for violence and mayhem. But this isn't any ordinary gang fight, because these thugs have an unearthly taste...
The Mangler Reborn
,
Matt Cunningham
,
Erik Gardner
, 2005
...
Dead Things
,
DT Carney
, 2005
...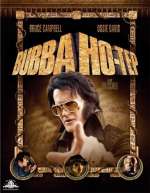 Bubba Ho-Tep
,
Don Coscarelli
, 2002
...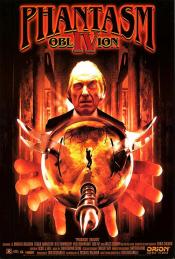 Phantasm IV
,
Don Coscarelli
, 1998
Taking off immediately where the last one ended, in this episode Mike travels across dimensions and time fleeing from the Tall Man, at the same time he tries to find the origins of his enemy, and what really happened the night that his brother died. Meanwhile, Reggie (accompanied by a beauty he picked up on the road) battles the spheres and the undead in a quest to find Mike before the Tall Man can complete his transformation....
Wishmaster
,
Robert Kurtzman
, 1997
...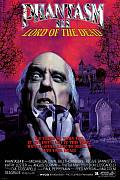 Phantasm III : Le Seigneur de la mort
,
Don Coscarelli
, 1994
The Tall Man, that imposing menace from Morningside Mortuary, is back and once again haunting the thoughts of the now-adult Mike and his friend, ex-Ice Cream vendor Reggie. The two continue their hunt for the mysterious figure and in his path of destruction encounter a variety of dangerous situations, friends and enemies. They also must contend with the resurrected dead plus a growing number of the infamous and deadly silver spheres which aid...
Douce nuit, sanglante nuit - L'initiation
,
Brian Yuzna
, 1990
...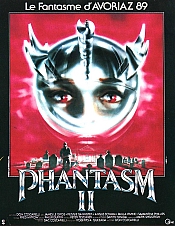 Phantasm II
,
Don Coscarelli
, 1988
Mike is released from psychiatry, when he agrees with the doctors that the terrible happenings in his past were just in his imagination. But once he's free, he contacts Redge and they team up to hunt down and eliminate the "Tall Man", who plunders the graveyards and abducts the sleeping with help of his terrible gnomes. A beautiful strange girl starts to appear in Mike's dreams. He assumes she's in danger and needs their help - will they find...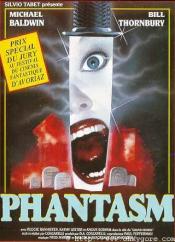 Phantasm
,
Don Coscarelli
, 1979
Mike, a young teenage boy who has just lost his parents, is afraid to lose his brother. This fear causes him to follow his brother to a funeral, where Mike witnesses the Tall Man lift a coffin on his own. Mike decides to investigate and discovers a horrible world where the Tall Man, along with his flying spheres, shrink the to half their normal size and reanimate them as slaves. It is then up to Mike, his brother, and Reggie the ice cream man to...